Any plans on giving Zoom it's own promotion any time soon?
Cash Game players get the Milestone Hand.
SNG players have the Battle of the Planets.
And all Zoom gets is a little picture?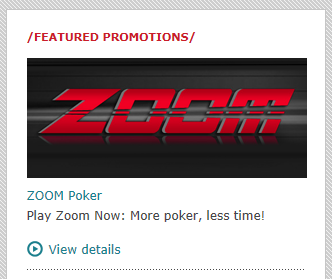 The pools seem to be getting smaller and tighter, which seems to in turn make them even smaller and even tighter, even when there was that week of happy hours.
Can we have a promotion too?