Don't be fazed by the new Pokerstars Phased Tourneys
by Brad Willis on May 7, 2014 9:32 AM
Here's something to try if you're feeling a little adventurous today.
Go to the PokerStars lobby, click on the Tourneys section, and then click All. Done? Okay, now try this: go to the search filter and type "Phased."
Voila!
"What are these things?" you might be asking yourself (or, if you are lucky enough to have companionship, the parrot on your shoulder).
"These," I'd hope the parrot would respond, "are PokerStars' Phased tournaments."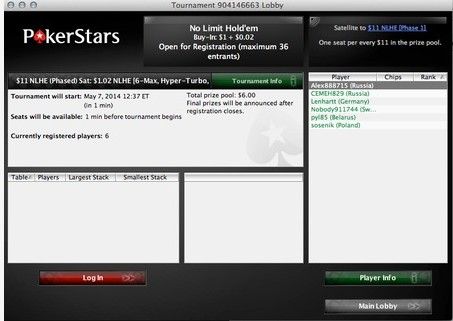 You might have seen something like this before. They've been known as Flighted tournaments in the past. Regardless, the concept is one you might know well from live events. In short, these tournaments allow you to play a Phase 1 on one day and, if you last through a certain number of levels, you move on to Phase 2 with the stack you had in Phase 1.
Phase 1 tourneys run three times a day on Monday-Saturday, 10:25 ET, 13:25 ET, 19:25 ET, with Phase 2 at 12:25 ET on Sunday. There are also satellites pointing to each Phase 1.
I'm not going to tell you how to play (listen to the parrot for that), but I will offer you this one reminder: if you make it to Phase 2, you're there with whatever stack you had. You can't go back and play another Phase 1 to the same Phase 2 and hope to improve your chip position. So, if the parrot were squawking, he might say something like, "Go big or go home, Blue Beard!"
Expect more from the Phased Tournaments in the coming months, but for now, try them out and see what you think.
Brad Willis is the PokerStars Head of Blogging
xxx Discussion Page xxxx