My mind was swirling! And I had to resist the urge to just sit there thinking 'omg - squee!' like I always do, and try to remember all the stuff we learned in live training. But it's all so new :/ I wasn't sure if I was supposed to try to keep both players in when my raise got reraised and a 3rd person called behind? And so I had my mouse on the bet slider going up and down trying to decide on amount that I thought the c/o would call, and then you know what I noticed his stats and started to worry that maybe my flush might not even be good because the c/o is super-tight: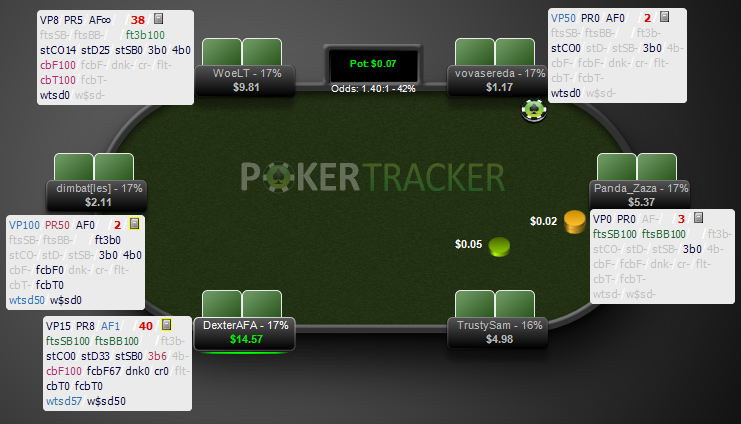 Question 1
- what sort of bet sizing should I have made? Also, I kinda forgot to range people
But if I had, I would have maybe put them on hands like AcT or Ac with another over, 2pr or a set (in addition to possibly a better flush?). So ...
Question 2
- was that too conservative a range for a table of limpers? Hope everybody's having a nice weekend!!