After 10 edits didn't even see it was 2plo, Muppet - "it's tough being green".
Using a free hud again. Now when playing plo get some numbers. Are there things you look for different between NLHE vs PLO?
Getting this information started with - what are these default plo stats, a bit annoying, flashing numbers - then I won a hand ...
http://www.boomplayer.com/en/poker-h...608_FE6FFB0161
Then to screen shot the stats after sitting out...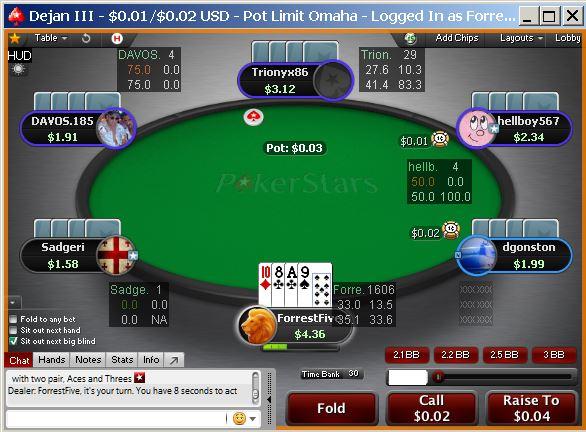 Then to write everything down when moving the mouse over each stat to see the info meaning...
Name. | #hands
Voluntarily put money in preflop 3rd street % | Preflop/3rd street raise %
Flop/4th street seen % | % fold frequency flop/4th street
So I look like...
Forrest.| 1.6K
33.0 | 13.5
35.1 | 33.6
PS. This exercise in posting information took far longer than I ever expected. But I got there in the end.
The AAKJss was a nice nut Ace though defending 2 sets QQ22 is bad. But I did go back and earn a bit more after boom tweets and screen shot links - at least I try sociable media.