Hiya
Looking thru the forum over the past few months and saw a lot more members starting to talk about and use HUDs and HEM or PT.
So I was curious how big is your data base?
I currently have over 15 million Hands at this time.
As some know the more hands on others the more you can adjust your reads, so what do you feel is the smallest amount of hands on one player that you feel your HUD #s can be used to help?
Here is my Cash hands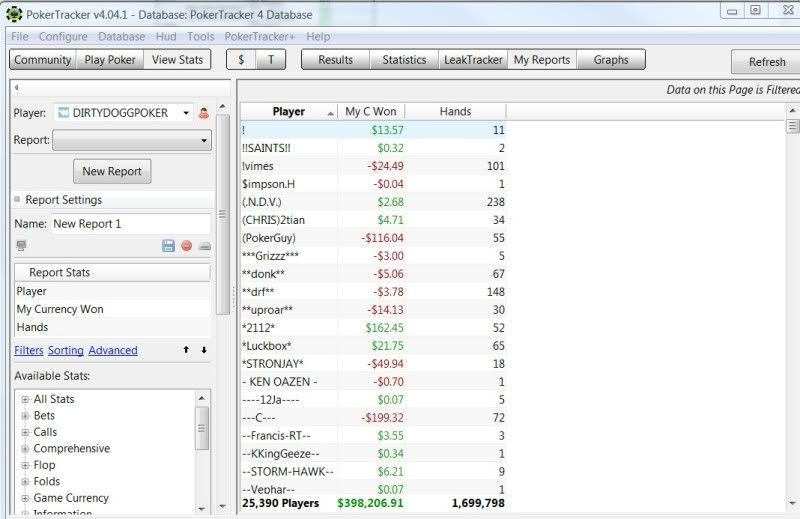 Here is my MTT and SNG hands