I see people asking how to post a hand replay so i thought i would make a guide.
When sitting at your table open up the box on the top left corner that says HAND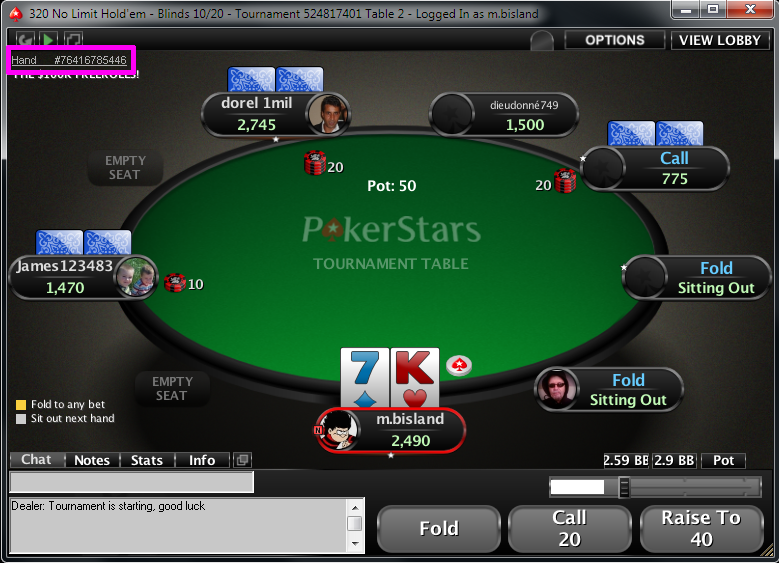 This will open the instant hand history box. Highlight the hand you want to post then move to the box at the bottom.This is the info you will need to post your hand right click mouse scroll to select all this should highlight everything in the box, now right click again and select copy.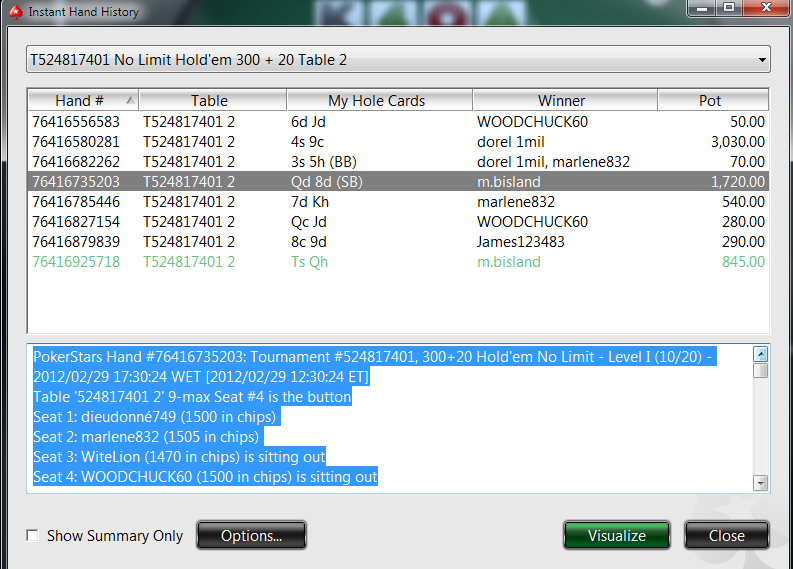 Now go to pokerschool homepage and click on the Poker Online tab and select 'Hand Replayer'
This will take you to the hand replayer page. To add a hand you need to click the add hand box on the right.

This will open a box to paste your hand into. Right click your mouse button and select paste.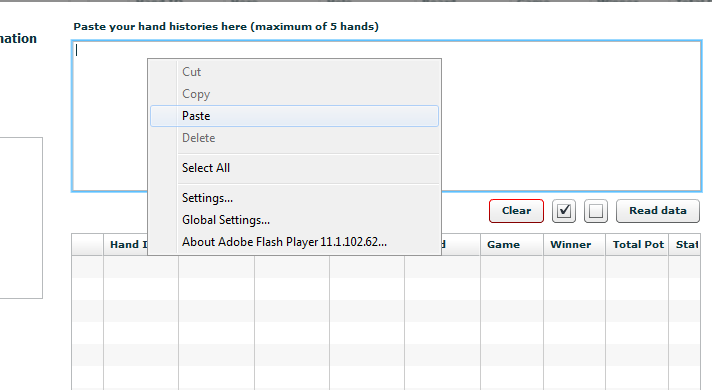 Your hand should now be in the box. Now we have to click read data this will read the hand you just pasted.
Once its finished reading your hand we go to the bottom right and click save data.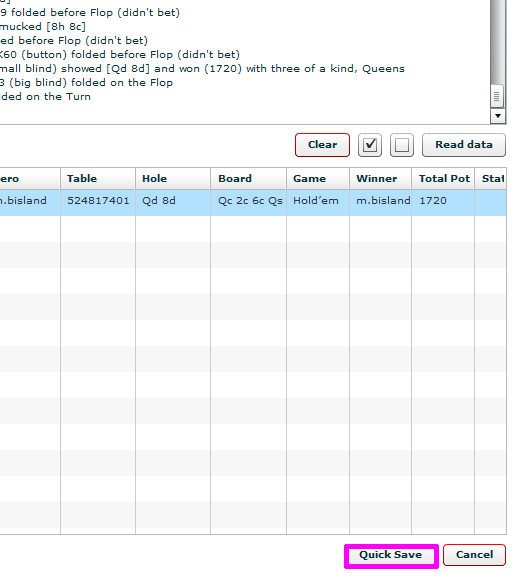 Now your hand will be saved to the hand re-player. To post your hand into a thread you click the link icon.

This will open the link builder box. In the box right click mouse select all right click again and select copy.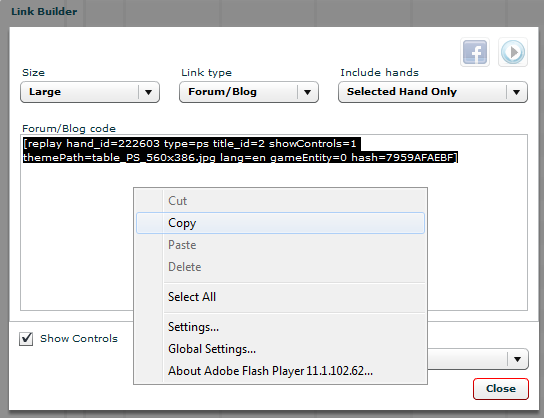 Now go to the thread you want to post your hand. Once there just right click the mouse select paste. Your hand is now ready to post.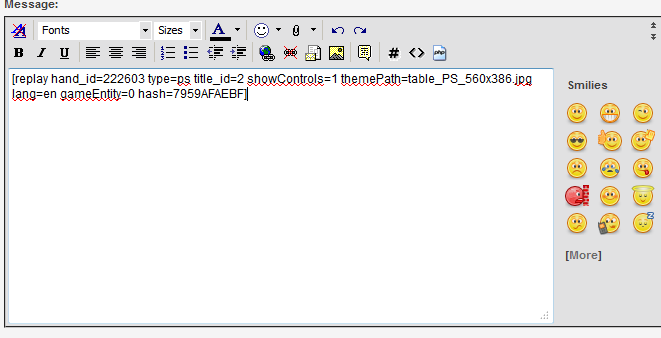 Now click submit and your hand is ready for everyone to see.