Hello all, A new
Home Game
has been created for the Members of our Community. All new and old members are welcome to join and
some very exciting events are planned for the coming months
for all members, including our friends in the US. Please use this thread to have a chat about the games and give some feedback and ideas about the club. Details of joining the club are below.
Club ID:
606097
Invitational Code:
psoclub2017 1. Select 'Home Game' tab. 2. Select 'Join a Poker Club'. 3. Fill in all the details, select 'I agree' and submit.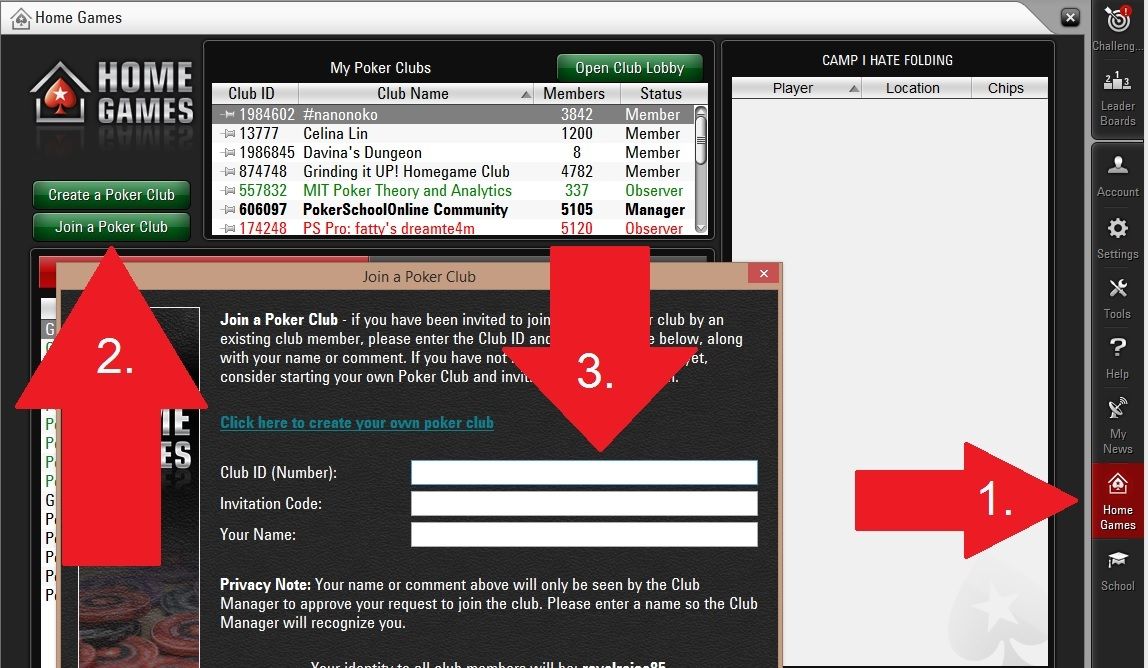 Once I see your application I will accept you to the club and you can join us in the tournaments.
Raiser
umbup: