Hello, everyone!
Let me introduce myself! My name is Paulius and I play on Pokerstars as 'ImStylo'. I am from Lithuania, my native language is not English so I am really sorry if I will make any mistakes in my posts. I decided to start my poker journey called
#pokergoals
. You will ask why? It's because I want to become a better poker player by setting some goals. I believe that this will give me an extra motivation to move on. At the same time it will be a good chance to keep learning English language.
Short story
My first steps in poker was in early 2007. That was friendly home games with friends and since then I started to like poker, but I never looked in it too serious. Later on I decided to create an account on one of the poker rooms and started from freerolls and cheapest SNG tournaments. It was just for entertainment and not the way to win money or even make a living from it. Later I had a long break without a poker and I missed that game so I decided to make a deposit again in early 2013. Since then I started to play SNG 9man single table tournaments... Of course it did not go very well due to beginners mistakes, no bankroll management, no strategy, even wrong opening ranges from any position and etc. My logic then was 'I just need to play a lot of SNG tournaments and as many tables as possible if I want to be good at this game'.

I realised that my thinking was wrong so I started to read forums, bought couple books from eBay and got myself to that point where in a total negative profit I stopped losing money, but at the same time I could not manage to grind my money back... That was really difficult for me.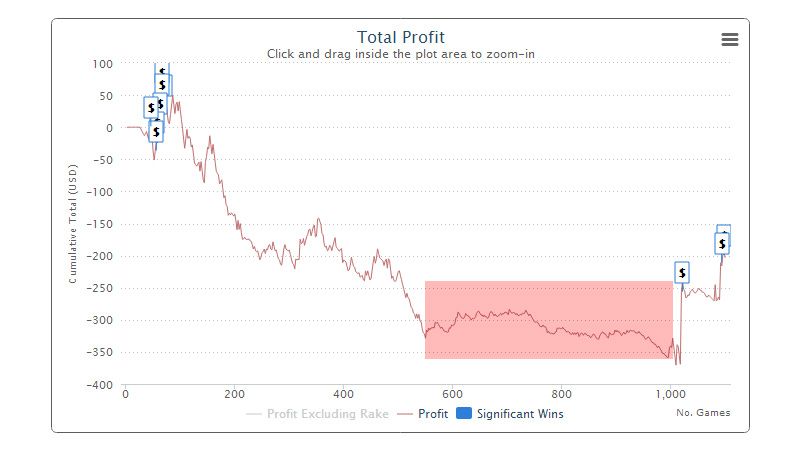 I started to play cash games in october after I met my friend. He is a 6max cash player. He told me a lot about poker and about cash games and I decided to try it. My starting point was 6max zoom games at NL2. At first it was really strange to play it, because I played only SNG before that, but somehow I managed to move up to NL5 quite fast. I was playing at NL5 for a long time and I did not feel that I was good to move to higher limits, because I had a lot of leaks and I had to learn a lot of basic things about cash games. Now I am regularly playing 6max zoom tables at NL10 and trying a shots to NL25, but... I have been thinking that I do not have any serious poker goals. It makes my progress very slow and now I am not at that point where I would imagine I could be as a poker player. - I am missing a really good schedule with my daily routine. - I am not going to sleep at the same time everyday (usually between 1am and 7am). - I am playing poker at random hours. - I am not enough reviewing my hand history as I should. I know that there are so many things where I need to improve and of course those mentioned reasons kill my winning rate. So as I mentioned previously I decided to set my poker goals for the next 6 months.
Start: 1 July 2014 Finish: 31 December 2014
My poker goals until the end of 2014
I would like to increase my poker knowledge. I will watch videos, read books and other stuff related to poker. I will start to play at NL10 zoom and I would like to end up year as NL50+ reg. I do not know if I am able to set a monetary goal, because I will have to jump from one limit to another, but I will try to set it to $2000+ without rakebacks.
Monthly goals
I will... - play 90.000+ hands (mainly Zoom) - try to be a gold star vip (2500+ vpps) - read 1 book or other stuff related to poker
Weekly goals
I will... - play 21.000+ hands - try to get 585+ vpps - do LeakBuster analysis of my game on the first day of the week (monday)
Daily goals
I will... - watch at least 1 training video - read forums, cash game hand reviews by other players - do my database review before session - post my questionable hands to the forum - play 3.000+ hands - try to get 85+ vpps
During every session I will play the best poker I can, making as many good decisions as possible!
Peace! GL at the tablesumbup: Pauly