Greetings earthlings.
This blog will detail my adventures in 6max cash games, and may or may not include rants off topic, random music links....reader discretion is advised
.
I deposited 10bucks on stars a couple months back now with no clear goals. I've dabbled in 6max cash in the past but never with any clear structure.
So what I plan on doing is setting monthly targets, and posting graphs/ some interesting hands itt.
So far i'm sitting on 42 buy ins for 10nl so time to start focusing on that limit. Majority of my hands played are at 2nl and 5nl zoom, and I am currently switching from these tables to regular tables.
I'm not planning on being aggressive in brm, and volume isn't my main goal atm either. So my goals initially will focus on the learning aspects of the game as opposed to the grinding.
Better to learn from mistakes at lower stakes than later on right?
So here are my goals for May:
[ ] 20K hands at 10nl reg tables.
[ ] Spend as much time studying concepts/articles/videos, as I do playing the game. This is a minimum.
[ ] Find one leak in my game and work on it.
Overall Graph so far: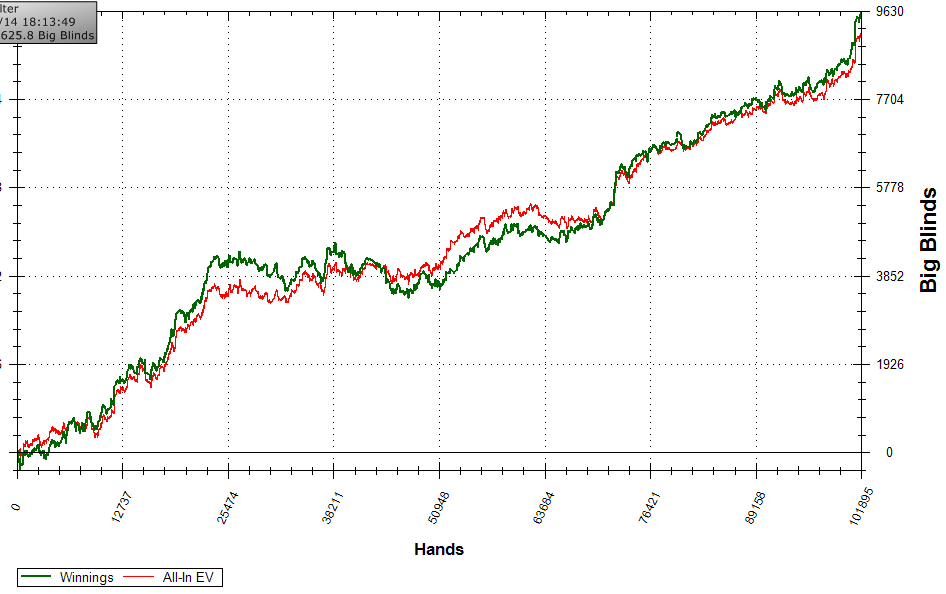 Some inspiration
[youtube link="https://www.youtube.com/watch?v=sWBUCuS_l6E"]