Raiser's Poker Goals 2014
Thanks to all who left some tips in my
rant thread
about posting poker goals. I've taken on-board all the advice given and below you'll find both my short and long term poker goals. Firstly the long term goals.
5 Year Plan
2014
– Achieve SilverStar Status each month and make a profit in any month playing 10NL – 25NL
2015
– Achieve GoldStar in any month and make a profit playing 10NL – 25NL
2016
– Achieve GoldStar every month and make a profit playing 25NL – 50NL
2017
– Achieve PlatinumStar every month and make a profit playing 50NL – 200NL
2018
– Achieve SuperNova status and make a profit playing 100NL upwards. The 5 year plan above is an overview of the main objectives each year.
Plan for 2014
Starting Bankroll
- $500
Main Objectives for 2014
Achieve SilverStar Status each month and make a profit in any month playing a minimum of 20,000 hands at 10NL – 25NL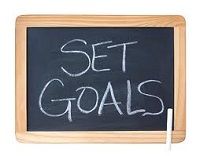 Sub-goals for 2014:
Learning
- Each month play 10NL – 25NL on PokerStars. Spend a minimum of 3-4 hours each week studying and reviewing hand histories. Attend at least one Live Training session or watch at least one video on Cash Game poker. Post at least two hands for review in the Hand Analysis section and have a minimum of one session with a coach each month. Post graphs in the forum.
Social & Fun
– Take at least one day off from the tables each week. One in a while get out to a live game and away from the computer. Spend 25% of any FPPs earned each month on a reward from the PokerStars VIP store. I'd love to have a shot at a larger live tourney, like the Irish Poker Open or a UKIPT event.
Mini-goals
– Spend 75% of any FPPS earned each month on FPP satties to either the Big Bang or the Sunday Storm, Play in the VIP Weekly's and take part in any PokerStars promotion that I am eligible for and/or have an interest in.
Reviewing Progress
– Each week on Friday evenings I will post a weekly review summing up how the week went with any profit/loss and anything that I have learnt from the week. I'll post a graph and links to any hands that I posted for review. I'll tick off the following checkboxes as they are achieved each week:
Week One
3-4 Hours Study
Attend Live Training Session
2 Hand Reviews
Monthly Coaching Session
20K Monthly Hands
Post Graphs
Take a Day Off
VIP Store Reward
FPP Satties
Play VIP Weekly
I think the above goals fall within the S.M.A.R.T. framework for goal-setting. They are
Specific, Measurable, Attainable, Realistic and Timely.
Thanks again to all of you that contributed to
this thread
, you're input and advice was very much appreciated. Finally, wishing every PokerSchoolOnline member that is goal-setting for 2014 the very best of luck!
Raiser
umbup: