Time to get serious about winning money.
Im going to try and make my way to HI Stakes starting at the bottom.
I will play a minimum of 10k hands at each level before moving up.
And I must make at least 1000 BB before I move up.
I haven't played many cash games so it might be a bumpy road.
I am on my way as I have already started, I will post a graph after every 5k hands, hopefully heading the right direction.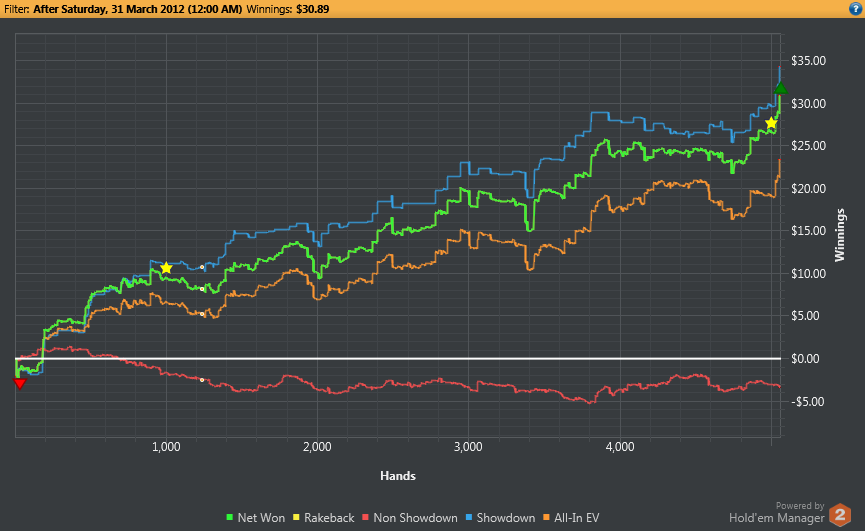 Any comments are welcome, Is 10K hands and 1K BB enough to move up?