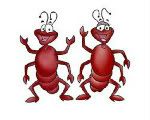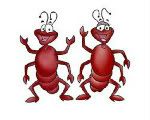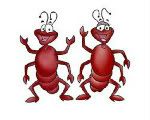 "A weak player may be a nit but a nit is not necessarily a weak player"
Can't even remember what made me decide to come back to PSO and have another look! When I first joined back in July of 2011 I only had time for a quick look but had other stuff happening in my life and so forgot about it for a while. Wow I have to say I am glad that I did, am really enjoying the PSO Site and Community. Let me start by thanking the mods for your help in learning to navigate some of the features, you guys are doing a great job...Thanks for all you do!

My goal the first month was just to learn my way around the site and wasn't to concerned with playing. But as luck would have it I quickly found the Blogs about the Skill Leagues and they immediately peaked my interest.

A few years back I belonged to a poker community that had leagues set up and I have really missed the competition and seeing how I stack up against other Micro and Mid stakes Players.
I have a feeling that this is going to really help reignite my passion for the game!

After reading a few blogs about the skill leagues I decided that my best bet was to go for the PSLQ 1.10 buyin Games I really don't have the time or patience to play in 10,000 player tourneys but do think that they are a great thing for someone who is tryng to build a bankroll from freerolls.

Well have to say that for the most part the competition has been as good as I expected. There are a lot of skilled players so making the top 200 in my first month could be tough battle but I am so up for it!

My Stats to date have not been great, only cashed 3 times out of 18 tourneys and was starting to look a lot tougher than I thought. But thanks to a pretty good finish in last nights tourney things are looking much better!
PokerStars Tournament #531759902, No Limit Hold'em
Buy-In: $1.00/$0.10 USD
157 players
Total Prize Pool: $157.00 USD
Tournament started 2012/03/17 19:00:00 ET


Dear Ron112355,

You finished the tournament in 3rd place. A USD 18.44 award has been credited to your Real Money account.
Not bad for an old nit if I do say so myself.....