So I have been grinding away trying not to get tilted and lose the lot the last few days which for me is an achievement because I always get tilted. But, I went to the casino yesterday and encountered a regular and we sat next to each other and chatting away for sometime about Pokerstars.
He said he plays the Sunday Million rebuys and makes decent money out of them so I thought I would give them a go with $100 of my bankroll as I had won about $250 in the casino that night (£150) so here I am $95 down say screw it I'll give it one more go and boom get the ticket and unregister now have $215 T$ in my account.
Here a picture of my win: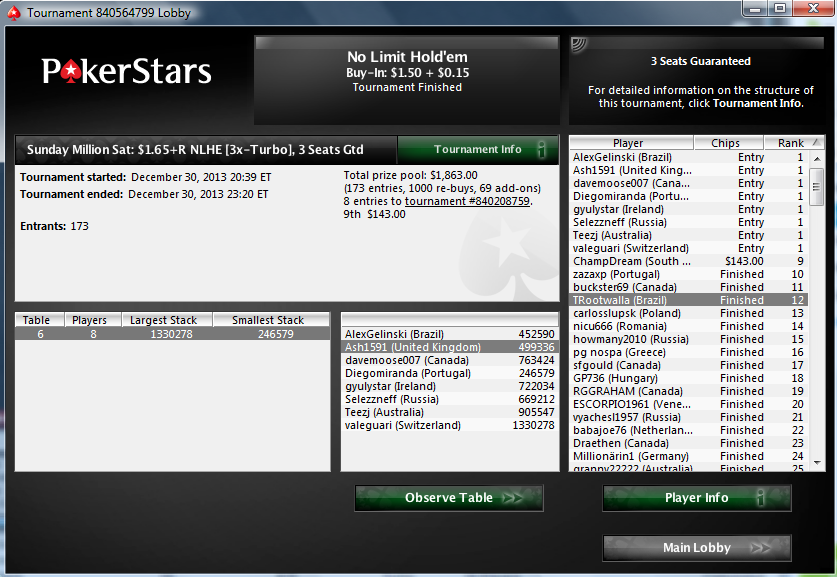 Here is a picture of my rebuys and addons which I thought was pretty cool: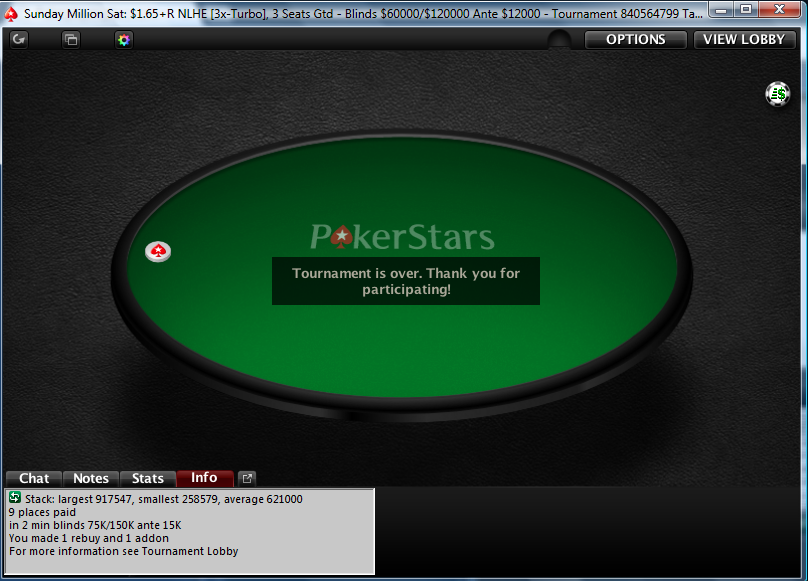 As in the end, I didn't actually spend over my $100 budget even though if I needed to rebuy in that tournament I would have.