Good evening! I have decided that the format for my cash game challenge will consist of 4tabling 6-max Zoom tables. I tried 12-24 tabling the regular tables but found the zoom more manageable and profitable while offering a similar hands per hour. I have also turned off my HUD for the challenge so that I can really focus on solid fundamentals, and not getting fancy (which in my opinion is useless at the micros anyway.)
Here is the result from today: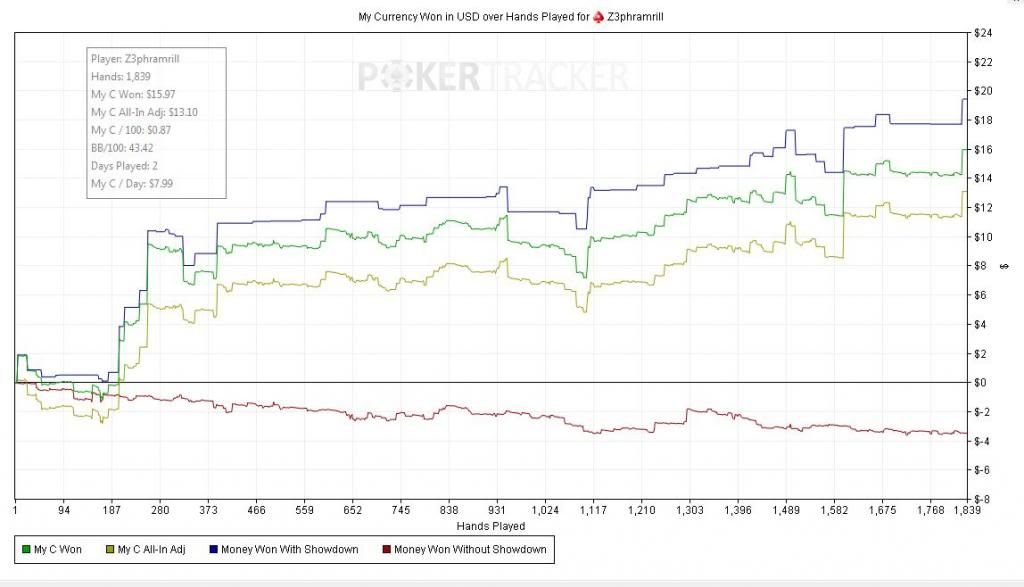 As you can see, I ran very well, and am clearly on a massive heater thusfar. It still feels great to start the challenge crushing, but obviously I don't expect this much profit to continue.
On another note, I managed to qualify for the Premier Skill League this month (last month was my first time ever playing the Open Skill League.) and I am aiming to play at least 20 of these tournaments over the course of the month. I found the Open League to be a ton of fun, and I can't wait to compete in the Premier League!
I haven't done any review yet, but I will definitely comb through some hands in the next couple of days and post some interesting spots.
Until then,
-Z3ph