Phew, that was close! Man, I don't know what was going on but I just kept losing and losing and losing. Just a few hours ago I was down to a mere $18 (!!!) from my original $185 two weeks ago. And if that wasn't bad enough I only had three days to go to complete this month's challenge which was to make a $100 profit and cash it out. Hmm...
But that was then - a few hours ago. Fast forward: I'm now up at $421.
I managed to win not one but two Sunday Million tickets in a row playing my favorite low buy-in rebuy satties.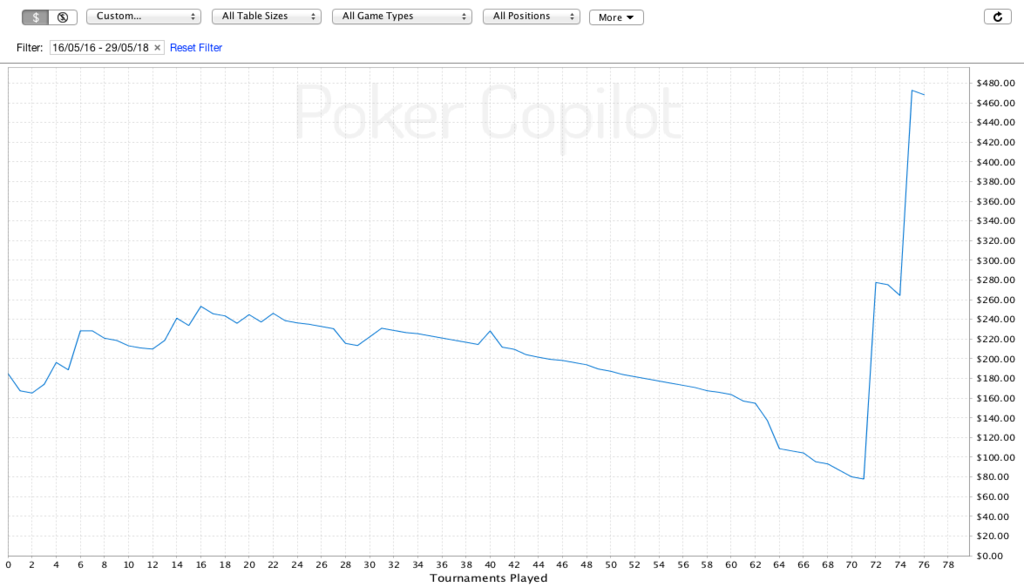 I was really looking forward to playing these again as they had been suspended during the SCOOP. In fact, I was probably the one and only player on Pokerstars dreading the SCOOP as I tend to suck at large-field tournaments, min-cashing a lot (this is how I discovered that satties were my niche because all you've got to do there to win is min-cash). So, a two-week bonanza of large MTTs to me is torture rather than pleasure, if you don't mind me saying, especially if I'm unable to compensate by playing my favorite format.
Finally the Sunday Million rebuy satties were back. Actually, last time I played them they still cost $1.50+0.15. Now they are only offered at $2.00+0.20. First I thought, oh no, that's gonna make it so much more expensive per game (I try to limit myself to 5 to 10 rebuys). But I quickly realized that they had actually become much more profitable as lots of players treat $2.20 just like they treat $1.65, mindlessly that is, thereby filling up the prize pool so much faster. Reason to rejoice as the number of seats is now way better in proportion to the numbers of players than before.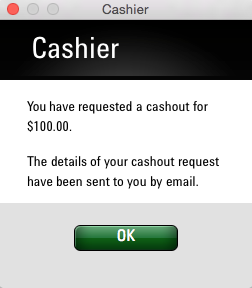 To cut a long story short: I did what I promised myself to do. As soon as I won the second ticket and reached my monthly minimum profit target, I exchanged some of my t-money for actual dollars and cashed out $100.
I'm really relieved I didn't have to call it quits so soon. I even have some nice wiggle room now with my $321 active bankroll. That's way better suited for the rebuys, 'cause let's be honest: a 1:100 buy-in to prize ratio isn't great. But seems to be working for me.
Keep me honest, plz!
vano02
***
Challenge summary
Starting bankroll 16/5/2016: $185
Cashed out May: $100
Active bankroll today: $321
Total profit since start of challenge: $236