Did you ever really look forward to a live poker training session only to forget about it at the last minute? Well, this will never happen again with this cool feature at PokerSchoolOnline.
The 'Set Alert' feature will send you a personal email reminder 15 minutes before the start of the session giving you plenty of time to fire up your PC and log-in to Poker School to attend the session. You'll never have an excuse to miss a session again.
Here's how it works in four easy steps.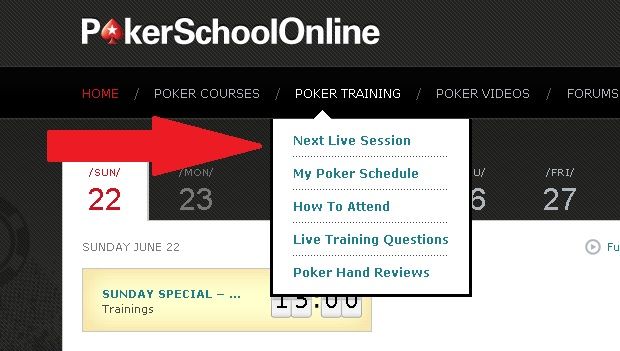 Step 1.
Click on the 'Poker Training' tab at the top of this page.
Step 2.
Add the sessions you want to attend to your personal schedule by clicking on the 'Add' buttons.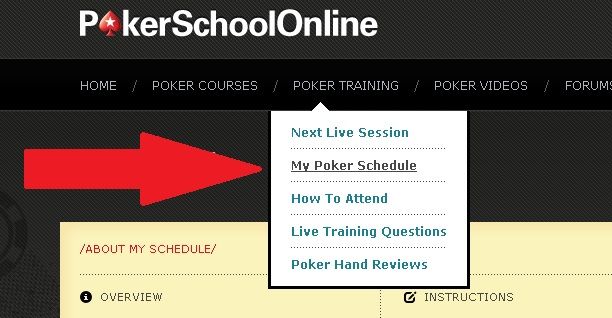 Step 3.
Click on 'My Poker Schedule' from the poker trainig tab at the top of the page to see your personal schedule.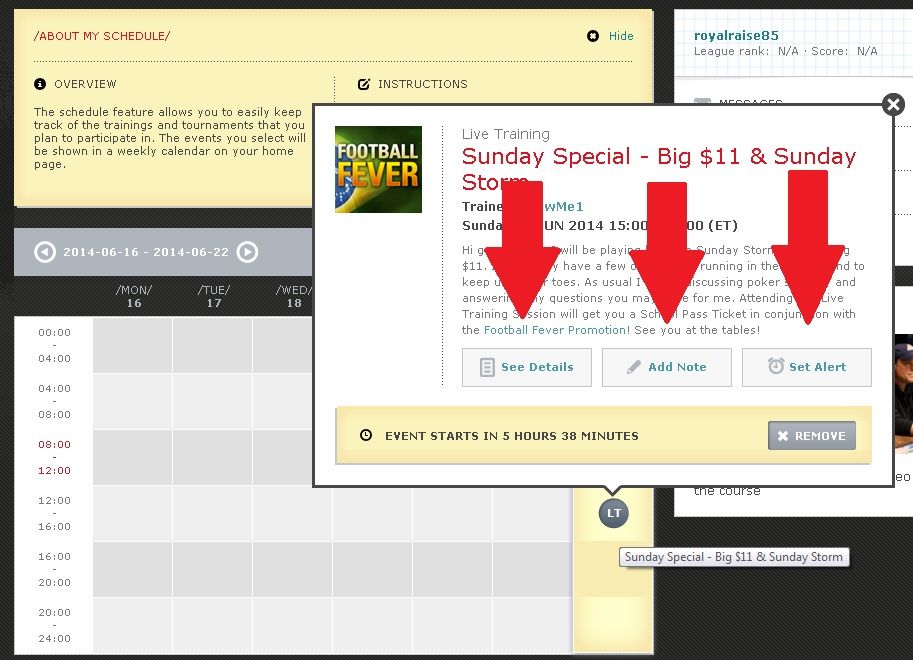 Step 4.
Add notes and most importantly set the alert so that you get your email reminder.
You must have your emails switched on at PokerStars and PokerSchoolOnline in order to receive emails from the school. Poker School cannot send emails to members from the USA at this time.
Here's a short video explaining the steps above.
[youtube link="https://www.youtube.com/watch?v=7ceRXPQRyoc&list=UUccXxKyOXOo2AamipUPI3yw"]
Raiser