Hey, I got a nice surprise in the post this morning, a copy of Johnathan Duhamels new book entitled 'Final Table.

I'm a big fan of Duhamel's and was disappointed I missed a Q&A session he hosted on Twitter recently.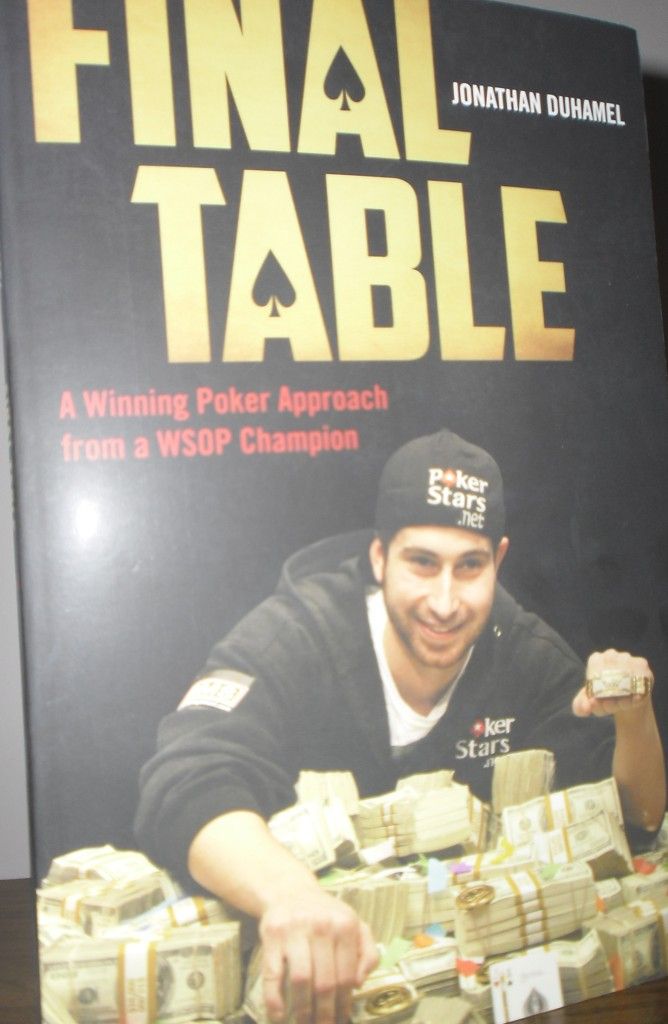 The book should make up for it though as it discusses his journey on becoming 2010 WSOP champ, should be a great read.

Raiser!
[youtube link="http://www.youtube.com/watch?v=w_8lFy2dlaA"]