Those of you that are familiar with the story will know that when I entered the PokerStars World Blogging Championship of Online Poker this year that I pledged to donate half of the winnings to a children's hospital here in Ireland should I win. It was part of the promo to state on entry what you would do with the money if you were lucky enough to win. I had no hesitation in saying that I would make a donation to the hospital. The reason being that I bring one of my own children up there regualrly for eye-appointments so I see first hand the challenging work they do in Temple Street Children's Hospital Dublin.
Well, on Friday last (May 18th 2012) I made good on the first of a two-part donatation when I was able to present a cheque to the value of US $1,900 (EUR € 1,500) at the Hospital Development offices in Dublin. I took Aoife along for the spin, (see photo) and we really enjoyed the day. The second part of the donatation will happen at the end of July when myself and a group of poker buddies will take part in a sky-dive in aid of the hospital and I will then donate US $600 plus. I'll keep you all posted on how that goes.
For now I'd like to thank PokerStars for the prize, the hospital for all the hard-work and committment, and also to all of you who have wished me well throughout, it's much appreciated!
Raiser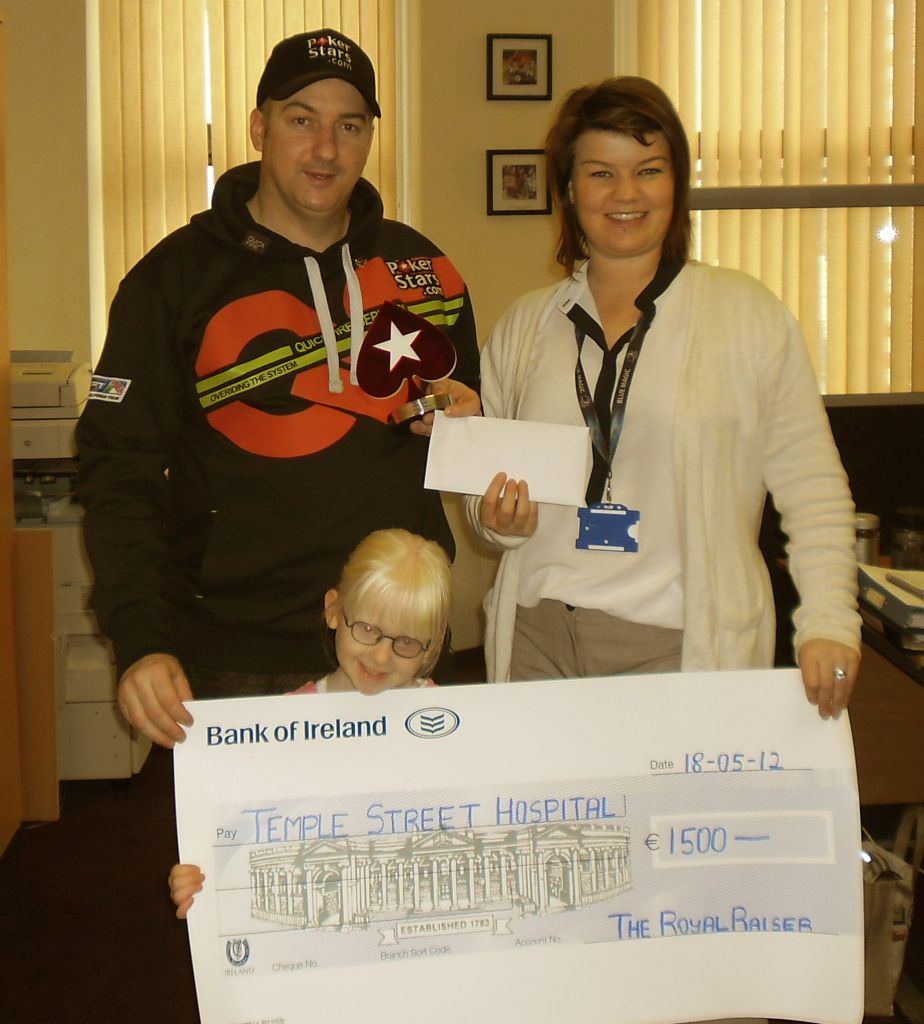 TheRoyalRaiser, and Aoife, make a presentation to Susan Bradley of Temple Street Hospital.