It has only been six days since I started my challenge but decided since today is December 1st that it would be a good day to update my progress or should I say lack of progress so far. In spite of winning some freeroll money I still ended the week down $20.59 Due to a really bad losing swing in $3.50 SNG's Bankroll now sitting at $79.41 But I suppose it could have been much worse if I had not made the decision to drop down to micro stakes.
So with a new month brings new hope, am going to try to shake off the negative vibes and focus on my goals for December. Will start playing the PSLQ's today for as long a my 2% bankroll rule will allow, I have had some success in these tourneys so think it is a no brainer that I start playing them again.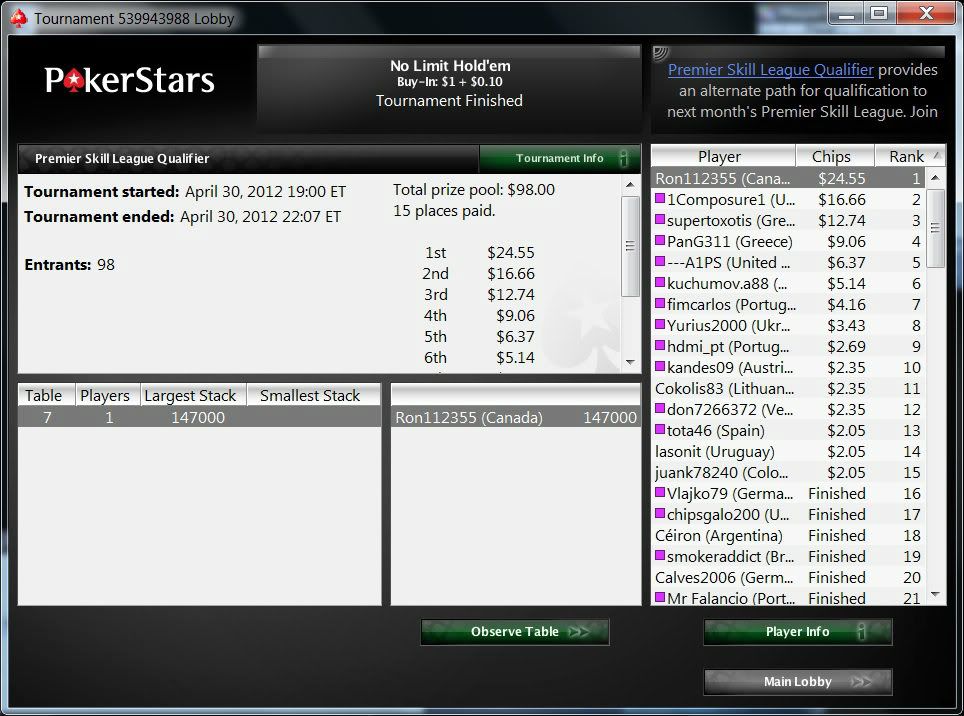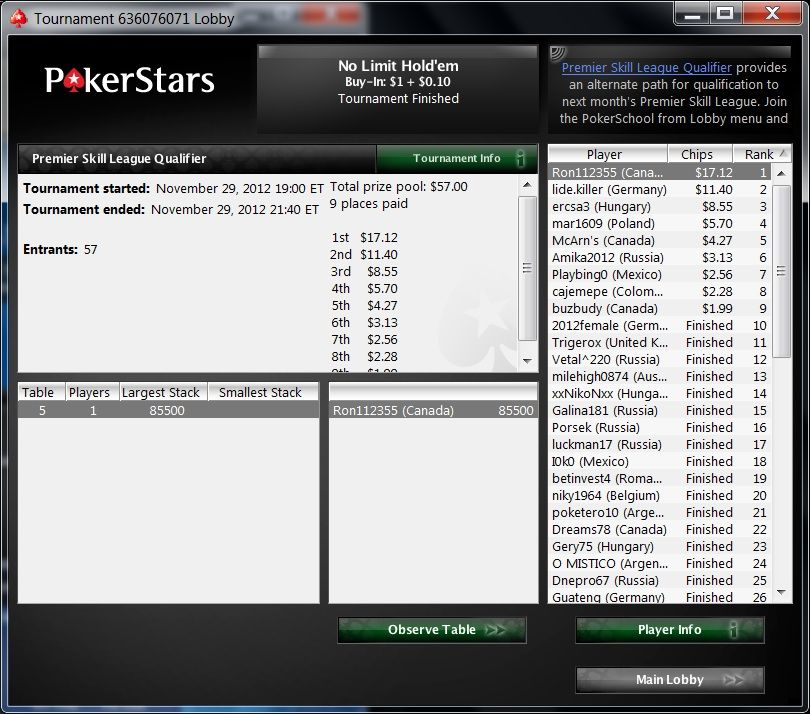 So that's it for now, hopefully next week will have a lot more positives to report.
Have a great day on and off the felts , thanks for reading and taking time to leave a comment