I'm on a pretty horrible run in NLH Zoom at the moment. After a $65 downwsing I'm down $21 for the month with losses both at 10NL & 5NL Zoom. My run of cards has been pretty brutal at times but I'm putting the lack of success this month down to distractions & not having my mind in the right place due to having some problems at home. The move up to 10NL just isn't happening either.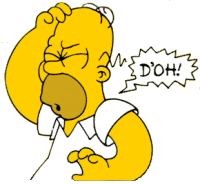 Things were looking ok up until the past couple of weeks. I'm still a little in profit for the month overall due to winning a little in S&G's & Omaha Zoom but I'm heading out of the PSO Premier League & overall it's looking like being a month wasted. I feel like I need a break & perhaps a change to concentrating more on MTTs & S&Gs - basically playing the games I enjoy the most.
For my Time Vault challenge I need to:
1) Build my bankroll from $250 to $2500 - currently on around $1100 I'm well behind target with 5 months left & unless I can move sucessfully up to 10NL Zoom (which currently seems very unlikely) I'm not going to get there grinding Zoom. Playing MTT's & looking for a couple of big wins seems the obvious answer - I've had single wins of $1000+ a couple of times in the past in tournaments with buy-ins that are within my current bankroll ($11 or less).
2) Earn 5000VPPs for the year - I'm just about on target with this, currently on 2865. The problem is, I earn most of my VPPs on Zoom & wouldn't be able to get there playing MTT's.
In May & June I was thinking of starting a S&G mini-challenge but decided against it as it didn't seem like the right thing to do at the time. With the good results in Zoom drying up & with me needing a change & a little motivation I think now would be a great time to start
Here's my plan:
S&G MINI-CHALLENGE
Increase my bankroll x10 by moving up the stakes playing 18man Turbo S&Gs
START BANKROLL $60
$60 = 40 buy-ins at $1.50 level
I need 40 buy-ins to move to the next level & will move back down with 25 buy-ins.
STAGE 1: $1.50 18man Turbo S&Gs
Challenge lost at $0
Move to Stage 2 at $140
STAGE 2: $3.50 18man Turbo S&Gs
Back to Stage 1 at $87.50
Move to Stage 3 at $280
STAGE 3: $7 18man Turbo S&Gs
Back to Stage 2 at $175
Challenge won at $600
At $600 I need to decide if to continue at the $7 level & play there trying to establish myself as a regular or move up to the $15 level. I think $7 S&G's could return a really nice profit if I can learn how to be successful there & from past experience I think it should be easier than 10NL Zoom but we'll see how things go. If I can get to that level pretty quickly I might still have a chance to make my overall Time Vault challenge targets. In order to make my VPP targets I need to look at playing around 100 S&G's per week at the $1.50 level, this can be reduced if I move up the stakes.
I'm planning to play between 2 & 4 tables at all times & will start with 3. I'll also be playing some MTTs (often alongside the S&Gs) & 5NL Zoom when I'm short on time.
It's going to be a slow start as I'm on holiday in Scotland between 4th & 14th August but I'll have interent access & should be able to play a few S&G's in the evenings. I think I'll be able to make Silverstar every month from September to December which will get me to the 5000VPP target nicely.
I'll focus most of my training on S&Gs, including going over Spacegravy's series of S&G vids again.
I'll be posting regular updates, key hands etc. in my Time Vault forum thread.
Wish me luck
I'll need it...