Hi everyone, the bankroll building aspect of my Time Vault challenge is going well & I've passed my second target of $750 which has opened up a few new games for me. Right now I'm trying to move up from 5NL to 10NL Zoom, something that initially looked like it would be extremely tough after losing around $45 in the space of 1000 hands but I've stuck at it & I'm now feeling a little more comfortable at the new stakes.
However, today I'm going to write about something completely different. I'd like to thank everyone who has read & commented on the posts in this blog & on my Time Vault thread in the forum. Thanks for your interest, encouragement & help! I think it's about time that you learnt a little more about me & my life outside poker.
I'm 32 years old & I live in Worksop, a smallish town in England with my fiancee Anna. Myself & Anna are getting married next January in Antigua in the Caribbean. We're spending 2 weeks there for our honeymoon & I've promised Anna that we're going to use all the money I make from my Time Vault challenge to make our wedding & honeymoon as special as possible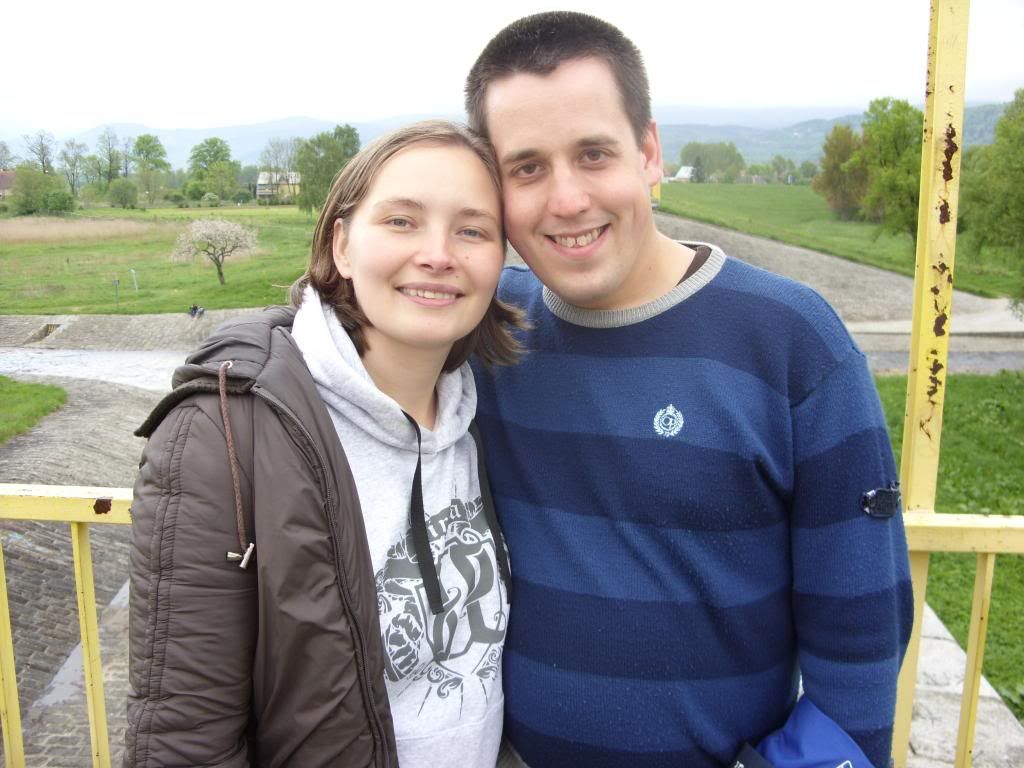 Unfortunately for Anna, I've been playing poker on-and-off for 11 years with absolutely no consistant success...
One of the goals of my Time Vault challenge was to take regular breaks from poker, spend plenty of time with Anna & continue with my interests & stay fit. My main hobby (something I enjoy even more than poker) is hiking & Britain is such a fantastic place to do it!
A couple of photos from the Lake District, my favourite part of England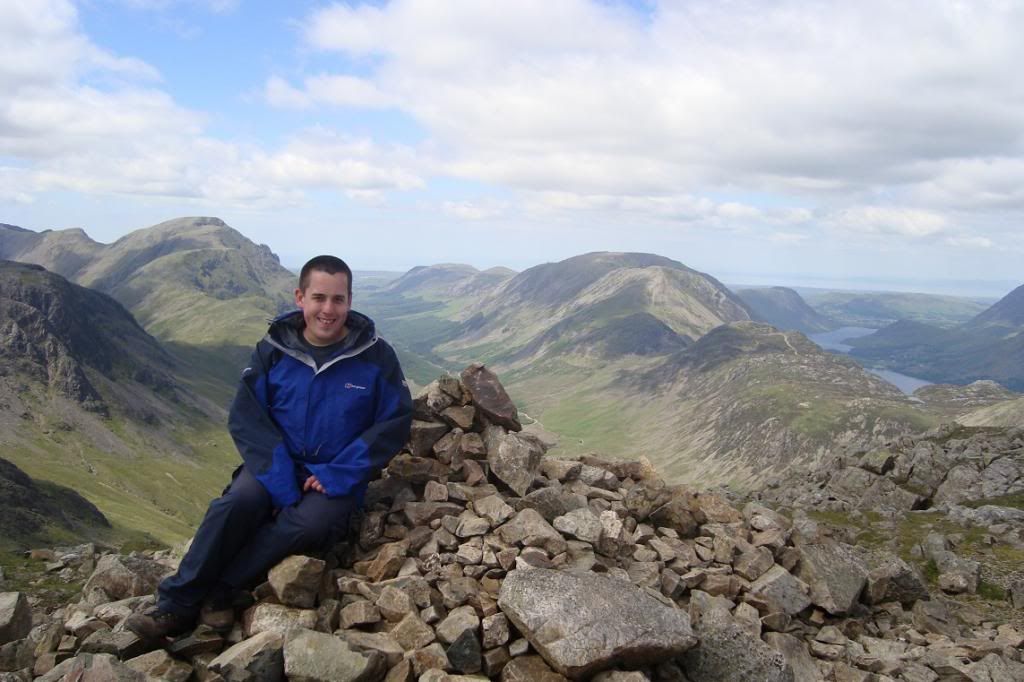 Around 3 years ago I began a personal challenge to try & climb all 214 mountains (known as Wainwrights) in the Lake District. I'm currently on 84 & really can't wait to get back up there to climb some more! I wasn't the healthiest guy a few years back but all this walking & climbing has had a really positive effect on my fitness. For the last couple of years I've been getting involved in walking challenges (walked 50 miles in 12 hours last October) & competitive team & individual hikes across the mountains.
The highlight for me was completing the Welsh 15 Peaks.
In Wales there are 15 mountains above 3000ft in height (all in the Snowdonia national park). On this challenge we had to climb all of them in 24 hours... Myself & 6 friends trained hard for it for several months & managed to raise around £1200 ($2000) for charity
It was a fantastic day! Here are a few photos:
We had to start just before dawn to maximise the daylight hours we had to complete the more difficult & dangerous sections. Surprisingly it was actually quite busy so early in the morning as there were plenty of other *****rs (sorry, I mean 15 peakers) gearing up to start their challenges.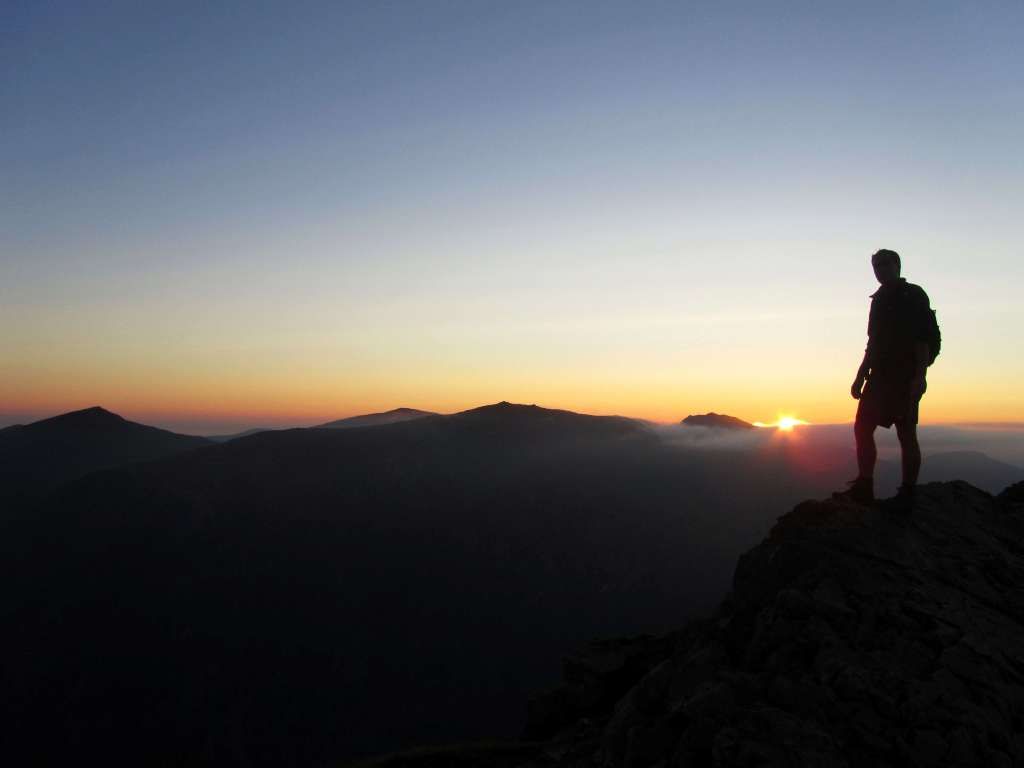 One benefit of starting so early is being treated to the wonderful Snowdonia sunrise.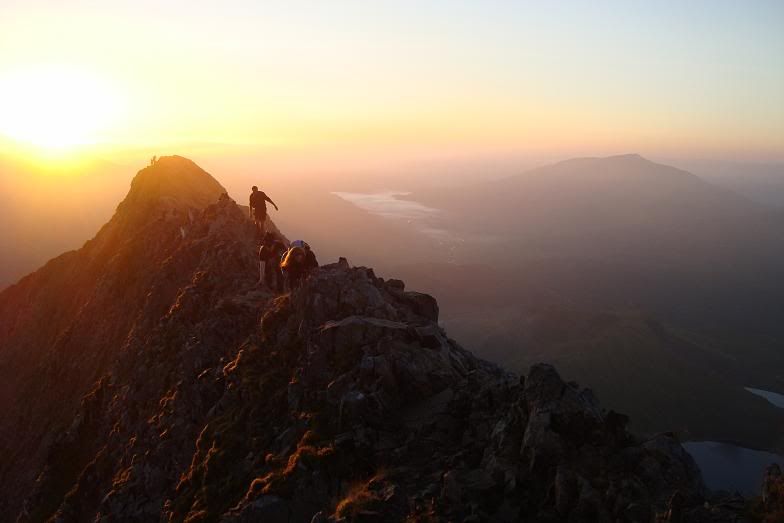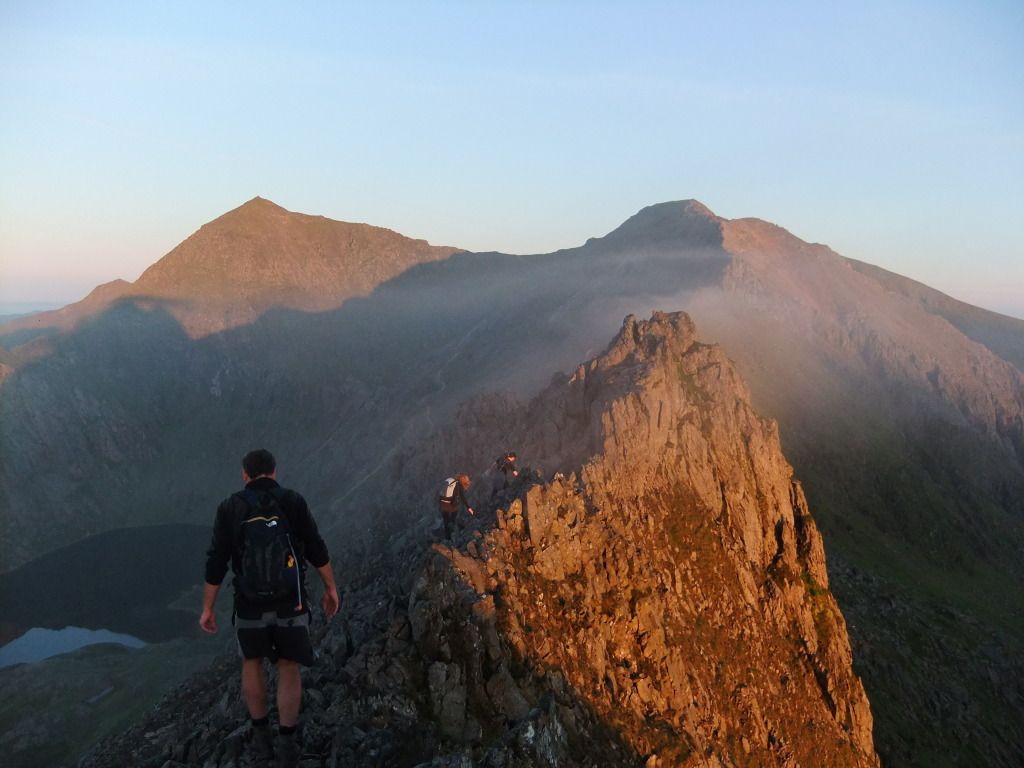 The first of the 15 mountains is Crib Goch (see photos above). It's basically a narrow ridge with massive drops on either side - more of a climb than a walk but in these beautiful conditions it's easily done without any safety equipment.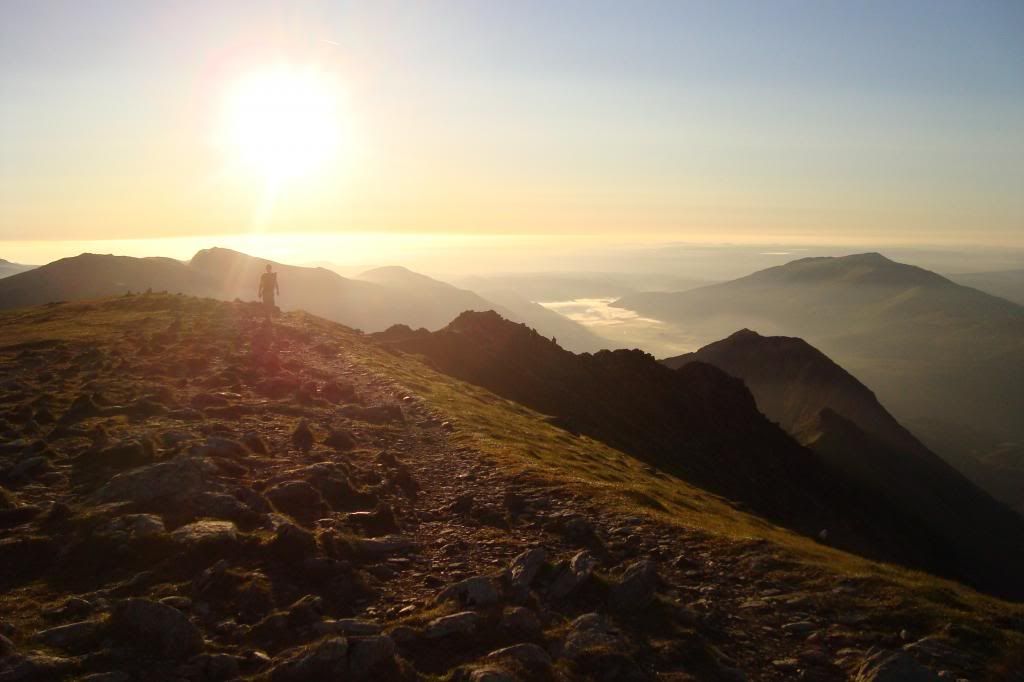 Above & below are some of the amazing views you're treated to after crossing Crib Goch.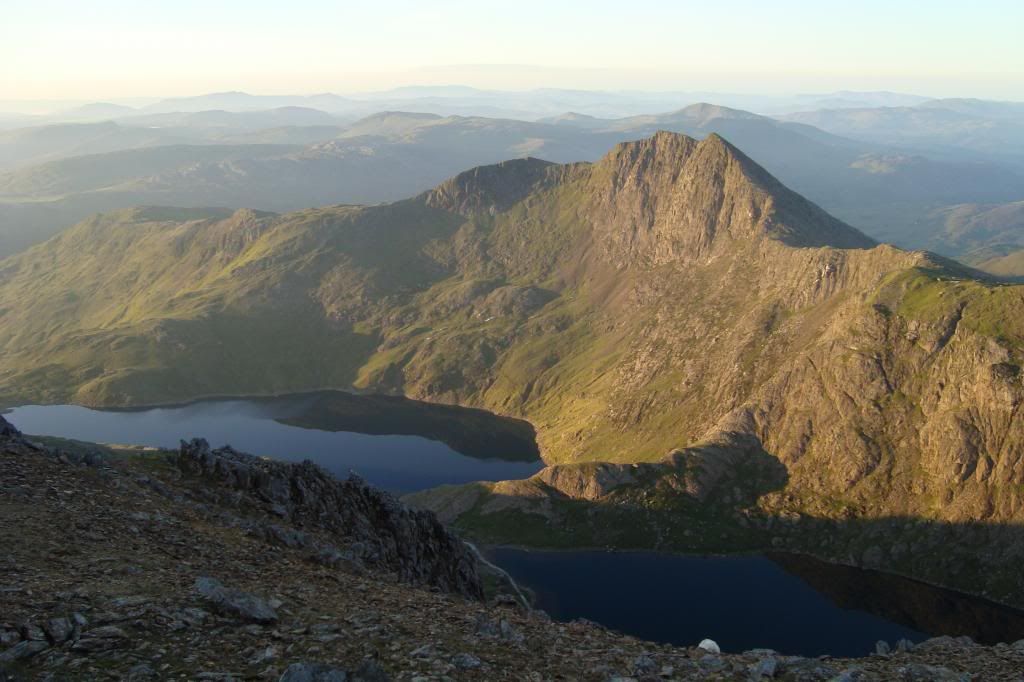 The 3rd mountain is Snowdon, the highest mountain in Wales & one of the most beautiful. I've climbed Snowdon 5 times now & it never gets boring
From there we had to descend the whole way back to sea level before starting the horrible ascent of Elidir Fawr (mountain #4)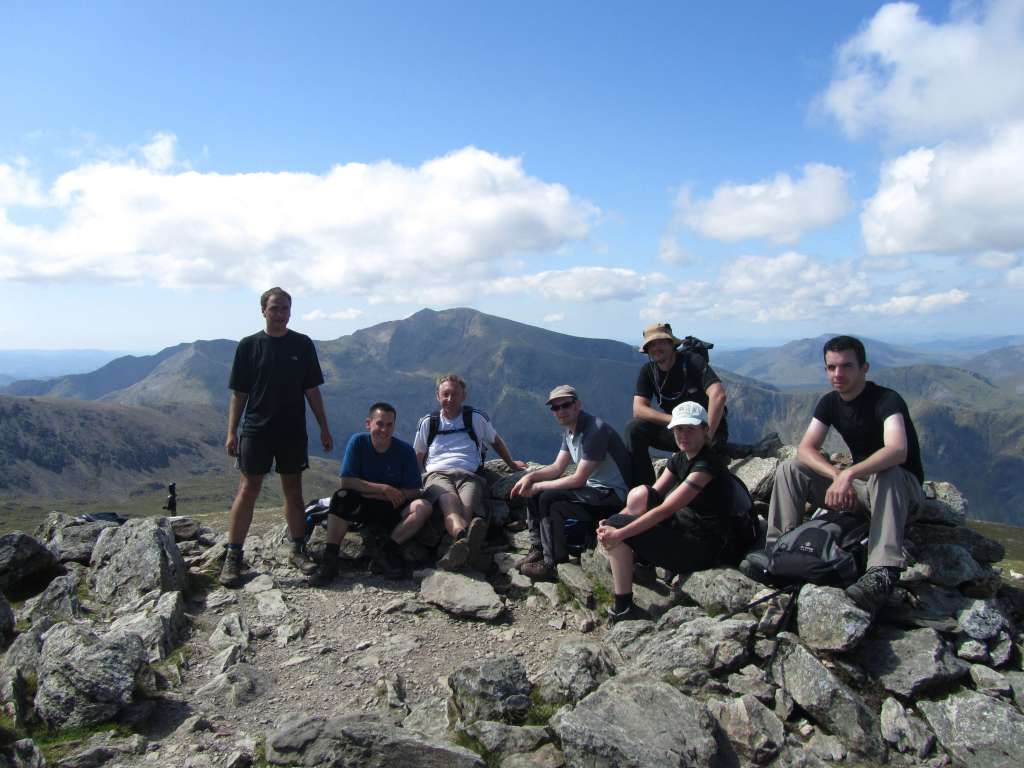 ABOVE: From left to right there's Mark, Me, Nigel, Mike, Joe, Kirsch & Alex. We're starting to look a little tired by now after climbling a couple more mountains....
BELOW: However, we're soon faced with the steepest climb of the day & my favourite mountain in Snowdonia, Tryfan (#7):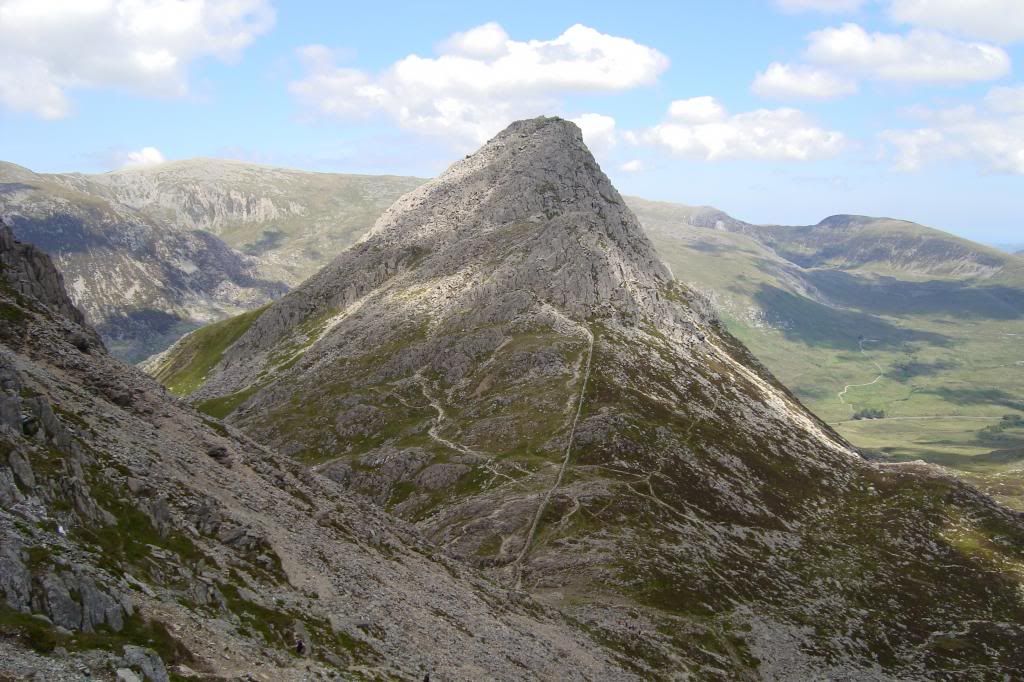 Back down into the valley where we unfortunately lost Nigel through dehydration. He got a taxi & met us at the finish. The rest of us pressed on for another huge climb.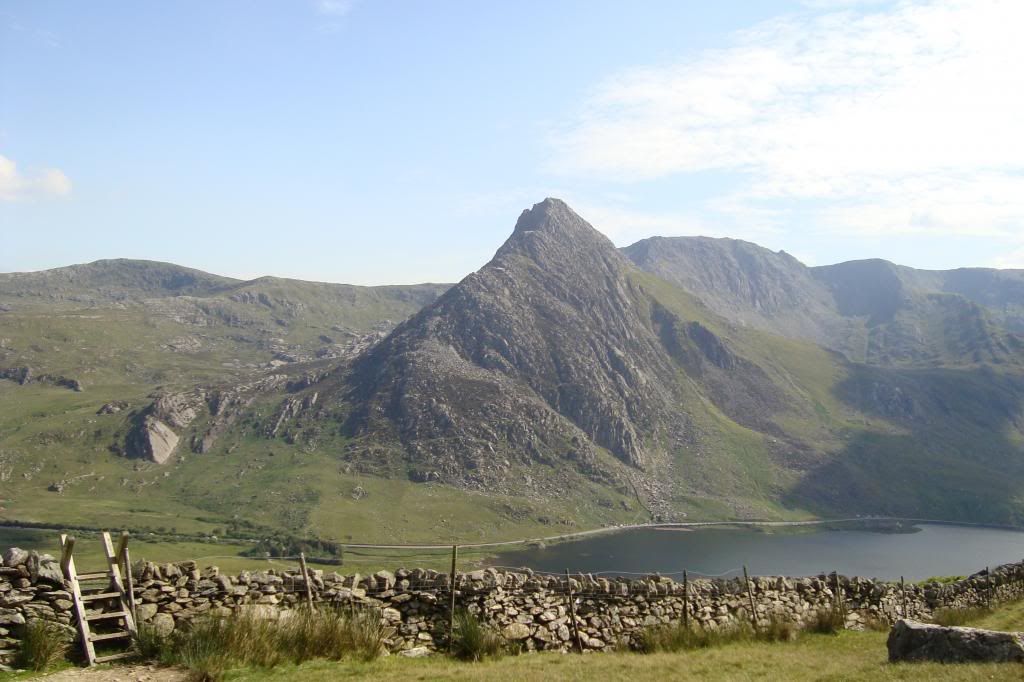 And finally, 15 hours after making the first summit, we find ourselves on top of mountain #15, Foel Fras, looking surprising fresh: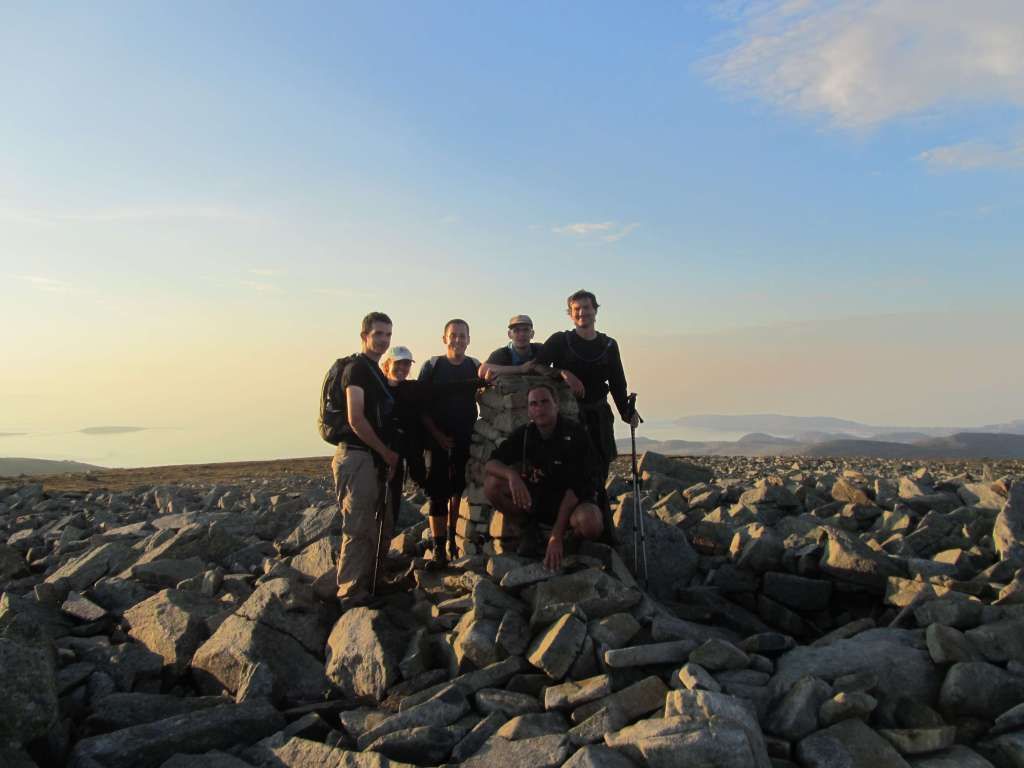 It wasn't over though. As the sun was setting we had a further 4 miles to walk to the finish.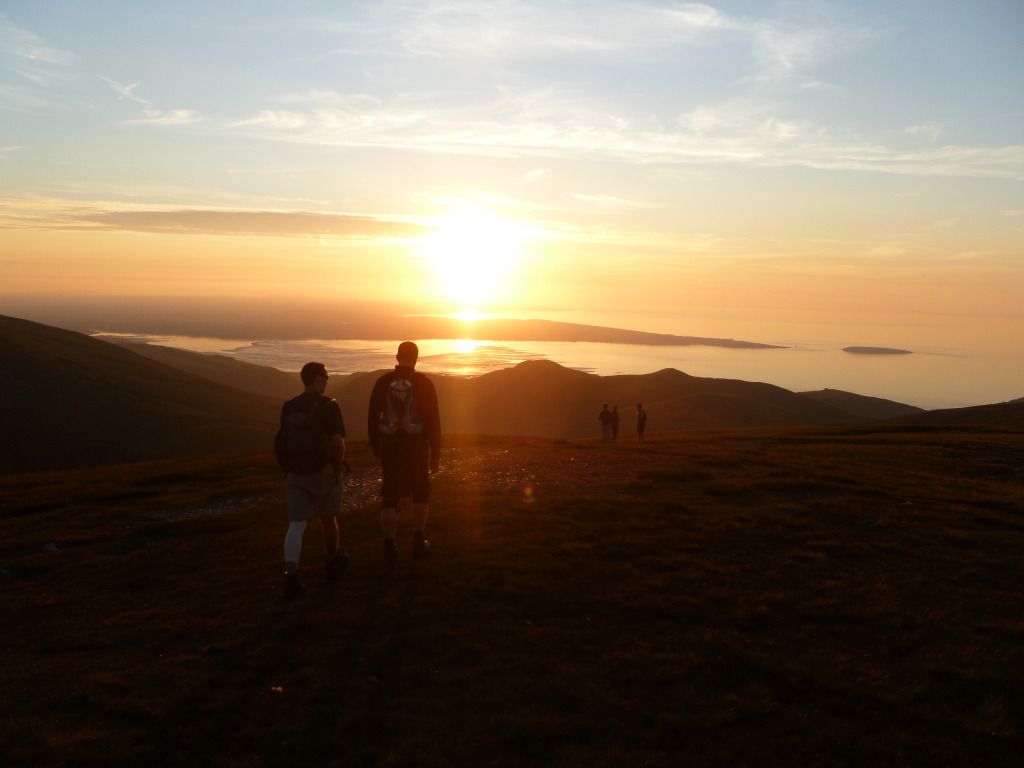 It was fantastic to complete this incredible challenge, known as one of the toughest mountain challenges in the UK, in such perfect conditions & to be raising so much money for charity at the same time. A truly wonderful day, one of the best of my life
All of those pictures were from England & Wales but by far my favourite place in Britain is the Scottish Highlands, a wonderfully beautiful & varied expanse of mountains waiting to be explored. Here there are 283 3000ft+ mountains (munros) & it's my goal to climb every one of them during my lifetime
Not an easy task as some of them sit in areas of wilderness many miles from any roads. Myself & Anna are going to the highlands for a week in August & we're going to climb Ben Nevis, the highest mountain in Britain, while we're there. Here are some photos from the wonderful Scottish Highlands:
ABOVE - Another crazy narrow ridge - Aonach Eagach in Glencoe. The one is 4 miles long & requires full concentation throughout.
BELOW - Stunning view from the Isle of Skye.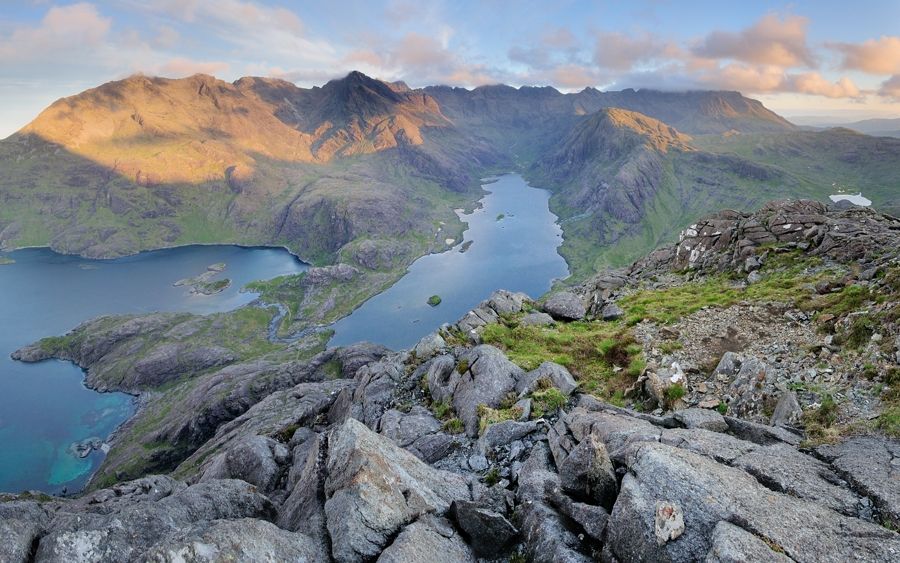 Thanks again for reading
My next update will be a review my Time Vault challenge for April. See you soon!