Since I have excluded myself for 180 days in PS. I started a new BR in FTilt.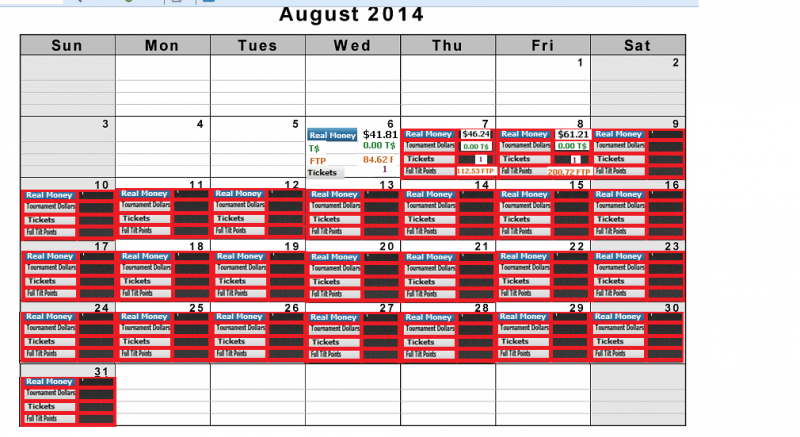 Day (1)
Deposited 25 earlier this day.
So far it's good... and I hope I can last 180 days.
This will be a like a calendar...
Day (2)
Instead of making a new thread, might as well edit and post it here.......Day 3, from xp will be tough. 'hope I wont steam...Posted the :"He who fights and runs away......" quote infront of my lappy.....
Day (3)
Lots of ups & downs. I even got my starting BR to $21 or $22, but good thing I won (2nd place) in a small tourney. Then I robbed this guy in an 8$ prize, 1$ buy-in Jackpot SnG (he got dc)...
Bringing it back to $46.00+ or i dunno ('cant remember)...I can only recall how my smile stuck for like 10 minutes.....
What? I'll wait for him to re-con? Hell no. I've experienced lots of SnG/tourney loss due to bad connection. I live in a 3rd world country where we boast 2MB/s net connection.
Anyone will do the same thing anyway...
Anyway, here's the pic where the gentleman agreed to make a deal..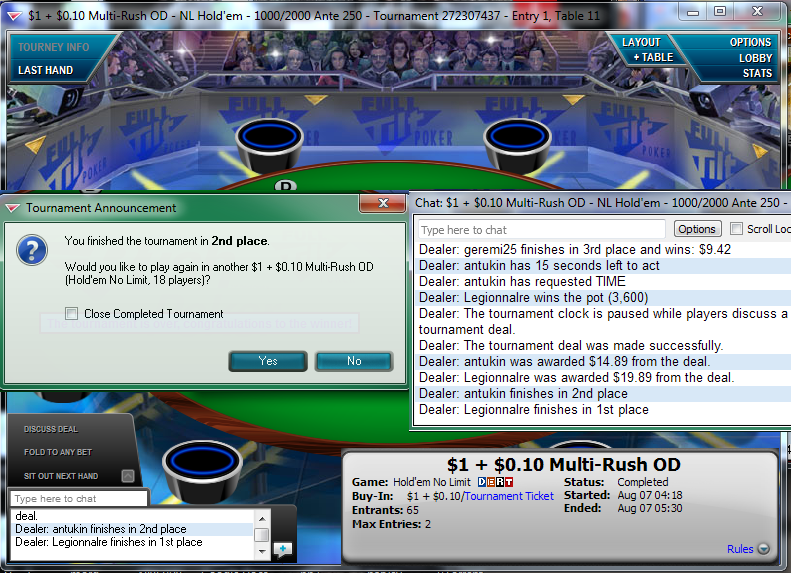 Day (4)
BR = 0