I don't know why, but at least in FTilt , I sometimes feel good playing poker. I even won once. Well, I think I have to decide where to play. My influence in OL poker actually was Ftilt. I remember watching durrrr. how the rail goes wild.....
hmmmmm...i wonder where DaMortician is now. He's actually my mentor in tourneys...
And Erik Geller....whew. can't forget those guys....
Enweiz, I end up 2nd after contemplating an all-in call where i hit trips in turn and a possible flush for the other guy in river. (tourney awhile ago)
And this is my actual first place in FTilt: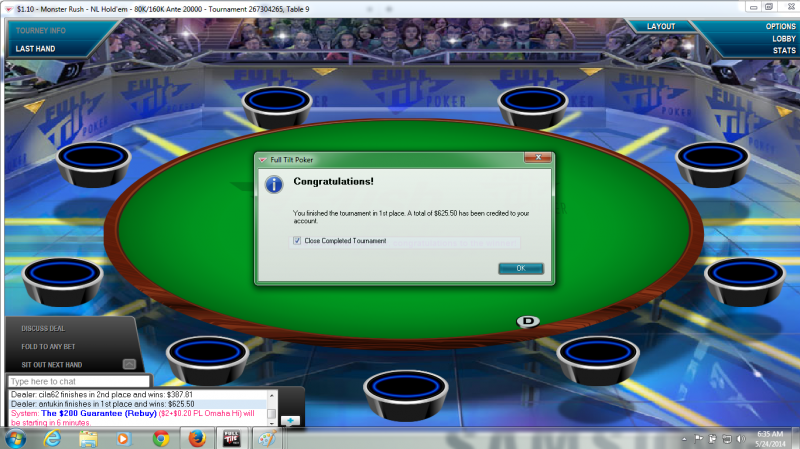 Wish I have the same luck and confidence when I play here in PStars...
Funny, the site I never even once deposited is making me feel good in poker.........