Just stopped playing as no luck today and this post I'm gonna dedicate to my best poker cards combination I've ever had.
ROYAl FLUSH.
Does anyone ever had this combination online or in real life ? And what are the odds of a royal flush on the first draw? 1 in 649,740.
I had my first royal flush in the end of 2010. It was different room but check this out: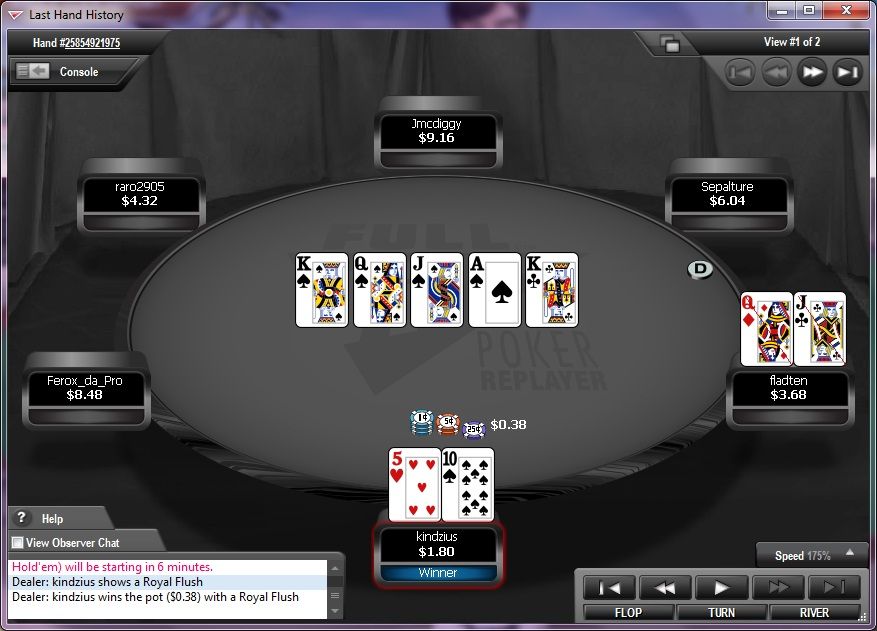 Second one I got in the beginning of the 2012 in PokerStars room:
Third one I got in the same 2012 year only after ~6 months in PokerStars room:
That was 1$ 90players MTT, I have finished 1st
And did you have ROYAL FLUSH by yourself ?
Br,
KiNdZiUs1