Well Variance has set in!!! I hate variance hahaha
My upswing was looking too good to be true but then it came to a holt when i started a few games on my days off after a few drinks - not smart, although i didnt feel i was playing terrible as i was still getting it in good but just running horrible.
Even tonight I made a conscious decision not to drink so I could get back on track but luck just wasnt on my side. I tilted a little then gave up before I did my balls. I think going forward I will have to set a limit of how many buyin I can lose before calling it a day as I find myself getting very frustrated. Even Pocket AA doesnt seem to hold up these days.
Anyway, I know thats Poker.
Here is my results graph so far.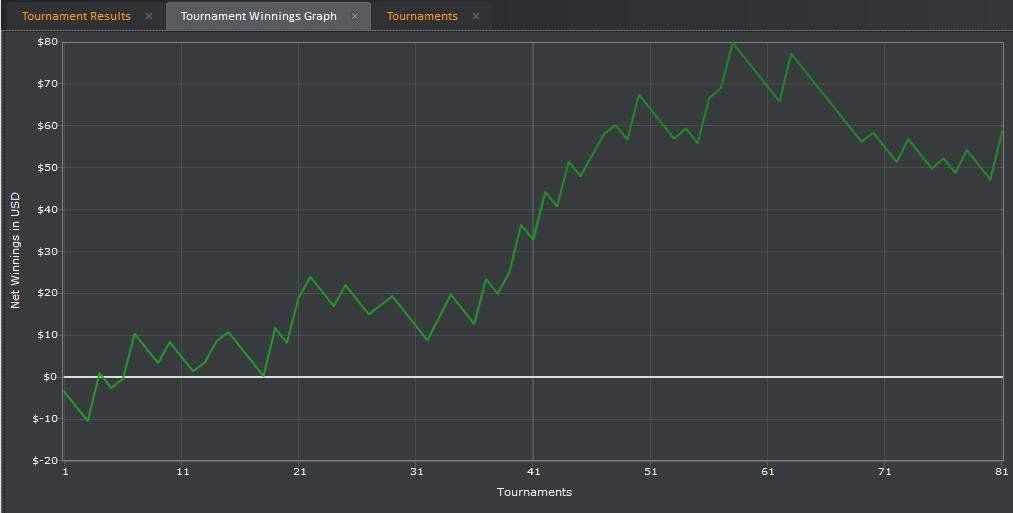 So Bankroll started at $100 (20/02/2016)
Current Bankroll $158 (+$58 ) (26/02/2016) (81 games)
Will hopefully play a couple more over the weekend and Im working night-shift this week so fingers crossed will have plenty of opportunity to get some playing time in. Aiming for beyond that peak and to hit the $100 profit by next weekend.
Jamiefunds