What's up PSO members? I had an interesting week 2 of the challenge. I spent most of it grinding SnG's and trying to satellite into some bigger MTT's. I managed to satellite into 3x $3.30 bounty builders' and 1x Big but ran awful and never managed to min cash any of them. We had a reasonable time at the SnG's which really kept us afloat this week.
This Weeks 45man SnG results:
This Weeks 90man SnG results: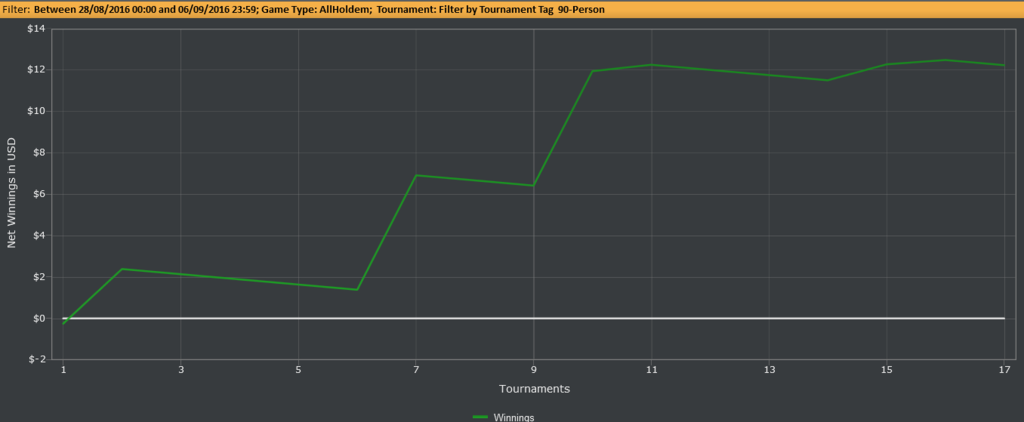 This Weeks total results:
I had no idea there was a Mini WCOOP series so I made some poor Bankroll decisions and shot took at the $1.10 2day $25k GTD. I fired two bullets and managed a really deep run. We ended up coming into day 2 with a decent stack.
I played much better on day 2 but had one pinnacle spot in the tourney where there was nothing I could do with AK.
I ended up busting in a standard spot around 800th for $10.99 which was huge for or Bankroll.
Our Bankroll is now sitting at $50.19 which I am happy with because this week's goal was to build a roll big enough to play the 0.50 cent SnG's.
That's all I got for you this week just going to keep the head down and grind away. Update again on Monday.
GL at the tables, TJ.