The final tables keep rolling in this week. We finally managed to FT the Big Bang Main Event after busting 15th last month to a brutal 3 outer when we got our AK in against A2s for the tourney chip lead. There was just over 500 entrants this time which is usually what it gets. We came into the FT around the middle of the pack and I think we played really well until we got heads up with a very aggressive Russain player.
I think we got destroyed heads up to put it bluntly. It only lasted a few hands but I was trying to implement a small ball strategy and find good spots because the player was very spwey and would call off light. He had us slightly out chipped and asked for a deal. I declined and then his over aggressive style really worked for him and he chipped me down to 20bb. The final hand I limped the button because he was cranking up every pot with his big ball style. I had A8o and was going for a limp shove but unfortunately ran into the top if his range and he turned over AJo.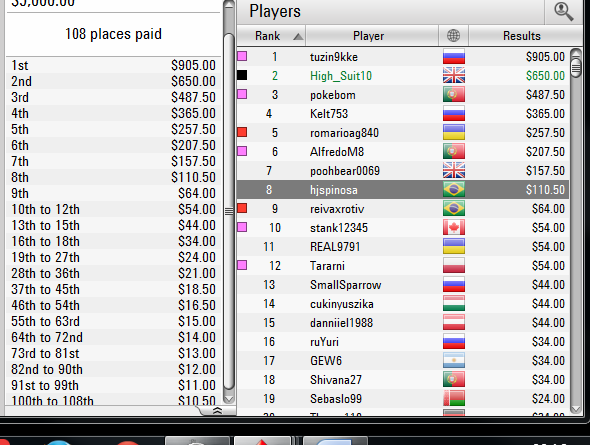 Ironically it was AJo that busted me out of a FT last night in the Stars $3.30 12.5kGtd knockout. Anyway the 2nd place finish was good for $650 which is our biggest score of the year so far. Considering we were free rolling the tourney because of our Big Bang stamp I would say that some pretty sick ROI. That has taken out Bankroll up to $1.5k.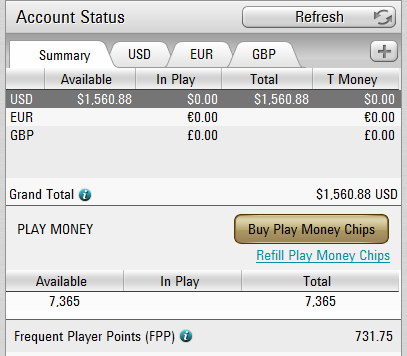 I would love to know when PSO uploads the replay to YouTube. If someone knows how long it takes I would appreciate if you let me know in the comments. I want to know if he pushed me off some hands when we were heads up.
Anyway that's it for now. I cut my session a little sorter tonight because I wanted to get a fresher start with tomorrow being Sunday.
Slowly slowly catchy monkey . Good luck at the tables, TJ.