Day 2 went a lot smoother than day 1 went. I had all my meals pre-made before I started grinding at 11:30. I grinded 8 and half hours before busting my final table at 8:30pm. I didn't run too great today I lost a lot of all-ins that I was favourite to win and lost one big flip for a 100bb pot that would have set me up for a deep run. I also got slow played in a spot where I knew something wasn't right and ended up calling on the river. I couldn't make the hero fold.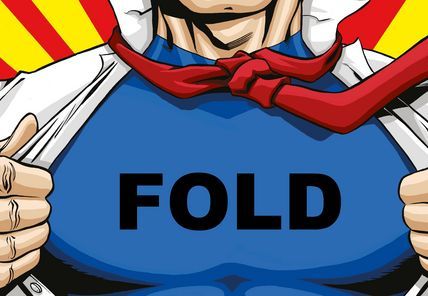 The Bankroll is sitting at $388 which I am happy with. I think I was playing alright today. I can only think of one hand that I played today which was fun. I was in a levelling war against an aggressive player that was caught making a move. I didn't have much of a hand myself but managed to outmanoeuvre them on the turn.
I didn't feel as tired today either and am still consuming a lot of water during the grind. On average I am drinking one pint an hour. I never opened more than 6 tables today and I felt as if the action was almost too slow. I might be looking to add 2 more tables to tomorrow's session.
I am going to get an early night tonight and prepare for tomorrows session. Going to take Moormans book to bed with me and see if I can absorb any of his brilliance. I also started reading a book called the Chimp Paradox a couple months ago but haven't got around to finishing it. It's a mind management course which teaches you how to control your emotions. If you haven't heard of it I highly recommend picking it up.
I am looking for some YouTube music playlists to grind to. I have found two fantastic ones but if anyone else has ones they like then feel free to share the link.
https://www.youtube.com/watch?v=1mrNPDAJpnA
https://www.youtube.com/watch?v=J1Ol6M0d9sg
That's all I got folks, GL for all those grinding tomorrow.
TJ