I will begin by saying I am very disapointed with my volume and should be playing much more than I have an I need to look at this in all seriousness.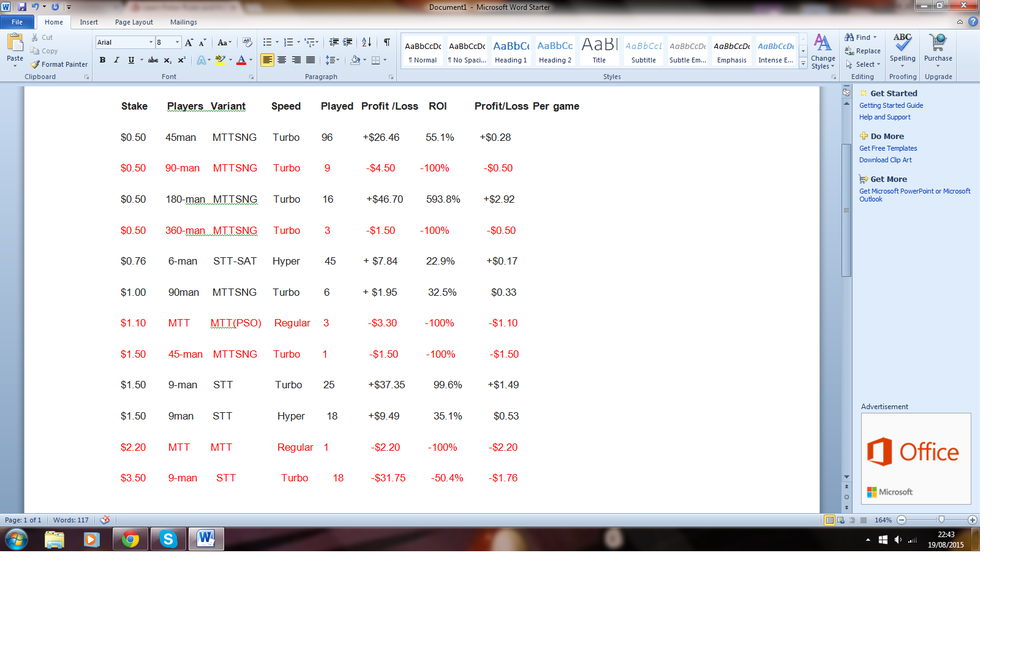 My graph for the month as everybody loves a graph.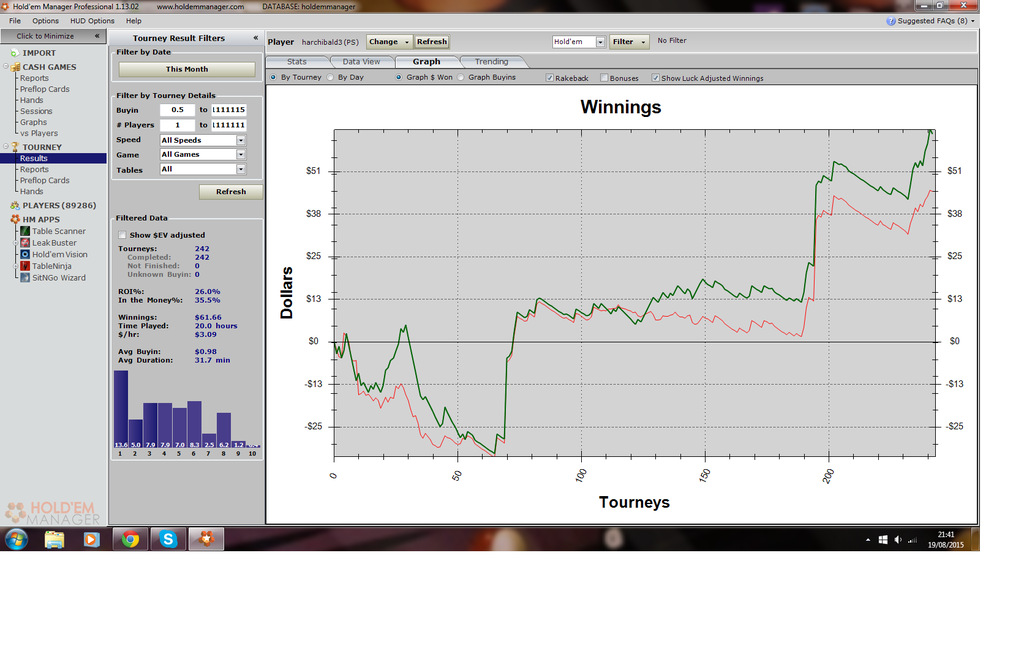 There is a random $2.20 MTT in there, I forgot to unregister from one of my Satellite wins. You cant take anything about my results at face value as it is such a small sample size but I said I would blog my progress and we have to start somewhere.
I lok like a bit of a fish at 9-man $3.50s, I dont think I am and will say that my card distribution for that session was pretty disgusting but time will tell on those games.
I dabbled abit at 9-man STT Hypers and have to say I probably wont play them again as I didnt enjoy them.
Onwards and Upwards
Andy (harchibald3)